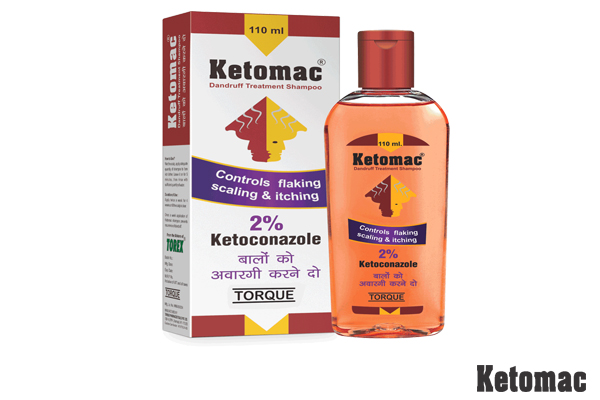 You can get a new haircut or change your hairstyle forever to make your hair look instantly spruced up. If you want to try out something different with your hair, hair colour is the best option for you. Nothing can make you look as unique and different as colouring your hair. It helps bring out a new side to your look and let us admit that pulling off a hair colour is no joke! Yes, choosing the right colour for your hair can transform your entire personality. And that is probably the reason why a lot of women across the world are treating their hair with hair colour. For those who want to experiment with their looks and make sure that they bring about a difference to their entire attire, a hair colour is a perfect option that you can try out too! However, maintaining it can get a little tough until and unless you are very particular about it. You have to make sure that you use the best quality hair colour, but you also need to use a shampoo that is friendly for hair colour and helps to retain it over a more extended period. So, are you taking proper colour safe dandruff shampoo for colour-treated hair?
You might probably understand that colouring the hair is not all rainbows and butterflies. When you colour your hair, it's not just the colour of the hair strands that changes; even your hair care routine sees a sea change. This changed routine needs to be followed for as long as the colour is in your hair. You will have to switch to a different hair care routine, even if that means bidding farewell to your favourite shampoo or embracing a colour-protecting one. All such people who use hair colour must go with colour safe dandruff shampoo.
Colour Causes a Great Deal of Damage to the Hair
Extra care is required for colour-treated hair because colour causes a great deal of damage to the hair and the scalp. Yes, many people might not experience any such side effects, but more often, these hair colours prove harmful to the health of the hair and the scalp. And that is why you should think before you take the plunge. Get a proper assessment of your hair health done. If it is in a condition to withstand hair colour, then great, go ahead and get it done. But if your hair is dry, brittle, and frizzy, then hold off a little, get your hair appropriately treated, switch to a shampoo that will be good for your hair, and then colour your hair. The shampoo from Ketomac is the best dandruff shampoo for coloured hair.
Once you have taken the leap and have changed your hair colour or opted for something as simple as streaks, then it would be wise of you to embark on a strict hair care routine. This routine is not just to keep your hair smooth and silky but also to protect your scalp from developing issues like dandruff. Hair colour can affect you in more ways than one, and hence you need to make sure that you take every measure from your end to protect your hair from damage while retaining your hair colour for a more extended period. Now, you must be wondering if treating your hair with colour causes dandruff. Well, this is not something one can say with a guarantee. But because hair colour is harsh on the scalp and hair, which can lead the scalp to become dry, resulting in pesky dandruff! And it is because of this you will need dandruff shampoo for coloured hair.
Colouring is Also a Reason for Dandruff
The dandruff problem can be very embarrassing, especially if one is wearing dark clothes. The formation of dandruff will also depend upon various factors like the person's age, climate, and various individual related habits. This problem is more common in the winter when people are exposed to light. Dandruff is a problem that arises for many different reasons, and hair colour can be one of them. It is characterized by the shedding of an excessive amount of scalp skin cells. Some of the most common symptoms include redness, flaking, and chronic itching. Having dandruff on your clothes might feel embarrassing, but to be honest, it is not an extremely dangerous dermatological condition as well. One needs to visit a dermatologist for skin diseases and other issues caused by the itchy scalp. This is very much important to seek professional advice in all such cases. Dandruff, when unchecked, can quickly spread to your eyebrows and even your facial hair, which in turn can lead to the development of pimples. Yes, all your skin related is interconnected!
So, what are you supposed to do – not colour your hair, even if you want to? Not at all – you can safely get your hair coloured with the right colouring products and then use a shampoo that will help you to be dandruff at bay. Now, that doesn't mean you should reach for any dandruff shampoo you catch sight of. If you have dandruff and your hair is colour-treated, you must be extremely careful while choosing your shampoo. Go for Ketoconazole Anti Dandruff Shampoo in India, primarily for colour-treated hair. Ketomac is the shampoo that you need to opt for in this regard. Safe and readily available, this shampoo has proven to be extremely useful for treating dandruff-related issues. They are a better choice than regular shampoos because they are specially formulated for coloured hair; as a result, they do their work pretty well in a different manner, though, focusing mainly on improving the overall health of your hair.
When Should You Use A Dandruff Shampoo (The Frequency)?
If your hair is colour-treated, you should avoid using your dandruff shampoo daily. Using it two to three times a week is more than sufficient. When you are not using your dandruff shampoo and feel like washing your hair, you can use Ketomac shampoo, the best antidandruff shampoo for Women/Ladies. Moreover, when you use your dandruff shampoo, make sure you massage it gently so that the scales on the scalp loosen and get rinsed off with water. Then after applying this on the scalp, it should be left for at least 10-20 minutes before washing. Balance out your use because over-using it might lead to your hair colour fading earlier than you want!
What Considerations to Take Into Account?
There are quite a few difficulties when using an antidandruff shampoo, which can be managed effectively if you follow a few measures from your end. A dandruff shampoo can be harsh at times, and to counterbalance its harshness, you can use a conditioner immediately after rinsing off the shampoo from your hair. Make sure the conditioner you use is also suitable for colour-treated hair. Otherwise, you won't be able to reap significant benefits from cleansing your hair with a colour-safe dandruff shampoo.
It would help if you also made sure that there is no tar in the dandruff shampoo that you are using. Tar based dandruff shampoos are not suitable for colour-treated hair, and such shampoos are not advisable for coloured hair because tar might cause an ugly discolouration of the hair. So check the ingredients of the shampoo before purchasing it. One must also follow common hair care tips in all such cases. Some of them are as follows:
One must also avoid blow-drying based on the high heat settings to avoid dandruff. Proper hair care products must be used in all such cases so that there is no issue with the scalp. This will also help in preventing the problem of split ends.
The styling procedures must be carefully chosen so that split ends are concealed and there is no issue with the people's hair. Proper and timely care will also help add a glow to the hair, and one must avoid using metal combs in all such cases.
There is a proper way to shampoo the hair, which must be strictly followed to maintain its shine and cause no damage to it.
Various home remedies can also be followed. One can treat the scalp with green tea by using neem leaves and many more readily available things at home. The mild dandruff related issues can be dealt with at home very quickly. Apple cider-based vinegar can also be used in all such cases, and it is very successful in reducing the itchiness on the scalp.
The hair washing must be based upon consultations with the experts so that there is no loss to the hair colour and is retained for a more extended period.
To give a fresh look, people with coloured hair can go with dry spray-based shampoo so that the hair is shiny and the roots are refreshed.
After getting the colouring done, one must wait for two days for the shampoo to be done. This will help to give plenty of time for the colour to set in the hair.
A Word of Caution-
If you have already used a good dandruff shampoo for several weeks without any improvement in your condition, you should talk to your doctor. You might need a topical steroid for the treatment of the problem. The best you can do to prevent this problem from getting worse is avoid scratching the scalp. Scratching could irritate the skin even more, which in turn will expose it to harmful microbes. People can also use the best dandruff shampoo for coloured hair in all such cases. Visiting a doctor is also a good option as the experts will suggest the best possible way to get rid of this issue.
The Best Antidandruff Shampoo for Color Treated Hair
The best dandruff shampoo for coloured hair on the market is Ketomac. Ketomac is a high-quality medicated colour safe dandruff shampoo with a powerful compound, ketoconazole. Ketoconazole is a synthetic broad-spectrum antifungal agent that helps remove dandruff effectively.
Use this dandruff shampoo for colour-treated hair two times a week for a month, and then you can use it once a week. This is an effective shampoo and will help you get rid of dandruff while helping you retain your hair colour over an extended period. This is the best product from the house of Ketomac.
Colouring your hair requires extra care, so make sure you are ready to put your best foot forward in taking care of your hair health before you opt for colouring it.