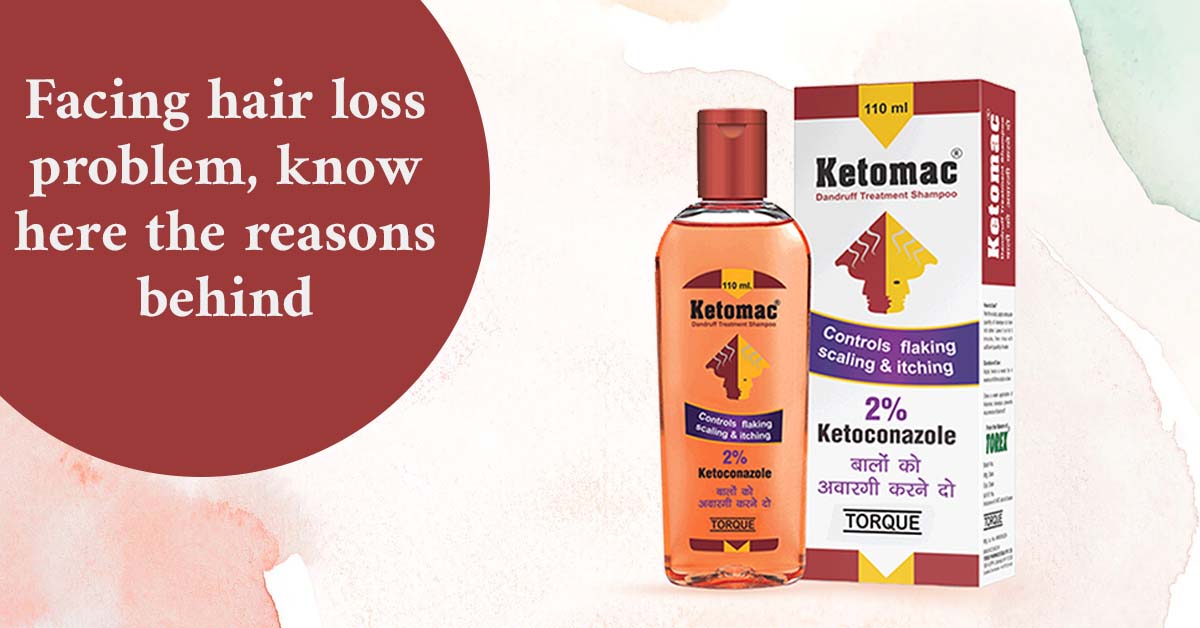 If you are also experiencing problems relating to your hair, this is quite normal. We often become hyper just because we face dandruff or hair loss problem. But instead of being hyper, we need to know the different specific causes behind those problems. Everyone around faces hair-related problems, but the thing is, some suffer the severe hair loss issue, whereas some are facing the light hair fall. But the hair issues list does not end with just hair fall problems. Instead, it goes a little longer, including hair loss, grey hair, dandruff, psoriasis, etc.
All these are somehow attached to our hair, so we can't neglect these issues. If you face these hair issues, you should consider ketoconazole tablets for hair loss problems. It is never so easy to take care of your hair as we all are not having enough time to do that. But if we have some excellent hair care products available to us, we can do that. Try Ketomac antidandruff shampoo or Ketaconazole tablets for this. You did not face the hair loss problem overnight. And instead, it keeps on frustrating you many times.
Here are some of the reasons why you may experience the problem of hair loss more as compared to the others. Take a look:
The hormonal imbalances: The hair loss problem can be due to hormonal imbalances or changes. Our body experiences hormonal changes, and this is so common. But not all face the same consequences of the hormonal changes as the symptoms of this can be different in different bodies. The hormonal changes may include the growth of facial hairs, acne, heavier voice, hair loss problem, etc. So, we can say this is one of the reasons for this problem.
Result of a surgery or other ailment: If you have gone through any surgery in your past or face a severe ailment, then you may also experience a hair loss problem. We cannot say it particularly, but the studies say that people who have undergone surgery or are suffering from some health ailments may also suffer from hair loss. This can result from anything that has been used under the procedure.
Effect of the particular medications: If you are taking medications, you must know that the hair loss problem can be one of the causes or the effects of those medications. Some medications may have an adverse effect on your body or hair and may cause hair loss or hair fall problems. Medications like anti-depressants may also cause the same problem.
The lazy lifestyle: We may also face hair-related concerns if we do not maintain a healthy lifestyle. An active lifestyle is a key to a healthy and happy life and vice versa. You need to keep yourself active throughout the day to make the best use of your body. Eat healthily, exercise every day, and go for a walk. Eat your greens, and so on. The absence of all this may invite many health and hair-related issues.
Too much-stressing environment: If you live in a too stressful environment, you may face hair-related and skin-related issues as well. A stressful lifestyle can have an adverse impact on our skin, health, and hair. It counts the physical and mental stress that you are suffering from.
Unfilled nutritive requirements: Our body needs nutrients and minerals to keep itself working. It helps our immune system work properly so that it can fight against common infections or other concerns. If you face continuous hair fall or hair loss, it can be due to the lack of nutritional values in your body. Lack of vitamin d, iron, zinc, etc., in your body may also make you face hair issues. You can consult a doctor and start taking supplements or tablets like Ketoconazole tablets by Ketomac.
Using rugged products on your hair: If you use hair styling products on your hair more often, you can't complain about your falling hair. Hair loss is a problem that can be due to harsh products on your hair. It can make hair weak & it may start falling. It includes hair gels, sprays, heating appliances, and many other tools that are making your hair weak. The hairstyling products include toxins that can affect your hair and its growth. So, Ensure you do not use them regularly.
Dandruff problems: If you have dandruff problems, you may also suffer from hair loss. Severe dandruff can make your face hair fall. So, treat I suing antidandruff shampoo by Ketomac.
So, all these are some reasons for facing the hair loss problem more often. These reasons collectively contribute to the hair issues like hair fall or hair loss. But our concern is not limited to only knowing the reasons. But it is also attached to finding solutions for the same. So, here are some ways to treat the problem of hair loss.
Taking a balanced diet: You need to consume nutrient-rich food so that your body's nutritional requirements can be fulfilled. Add greens, fruits, pulses, milk, cheese, yogurt, etc., to your diet. All these foods are good for your hair.
Not ignoring the hair issues: You don't have to ignore the hair concerns as and when they happen initially. Ignoring the hair issues initially will make them severe at later stages. Try to treat them when they happen.
Don't do over brushing: The brushing technique also contributes to hair problems. If you use uneven and harsh combing techniques, you may face the hair concerns more. There is a need to do soft combing of your hair so that it won't fall. Hurting your hair by doing harsh combing will result in hair fall, weak hair, and thin hair, so avoid doing this.
Try Ketoconazole tablets: One thing that can help contribute to your hair's health is Ketoconazole tablets. They are keeping your hair strong and stopping them from falling.
You must try these tablets by Ketomac for your hair. They not only prevent the hair loss problem but also help solve other scalp-related issues. They are suitable for seborrhea dermatitis, tinea infections, psoriasis, etc. Now, even the Ketoconazole is used for making shampoos so that they can keep the hair issues away. They have multiple uses, which is why they are used in shampoos and other hair products. People facing extreme baldness can also use these tablets for their hair loss. Hair strengthening should be one of the concerns that we should not ignore. We need to make sure that we keep our hair nourished and strong.