How To Get Rid Of Dandruff With The Help Of The Best Products And Remedies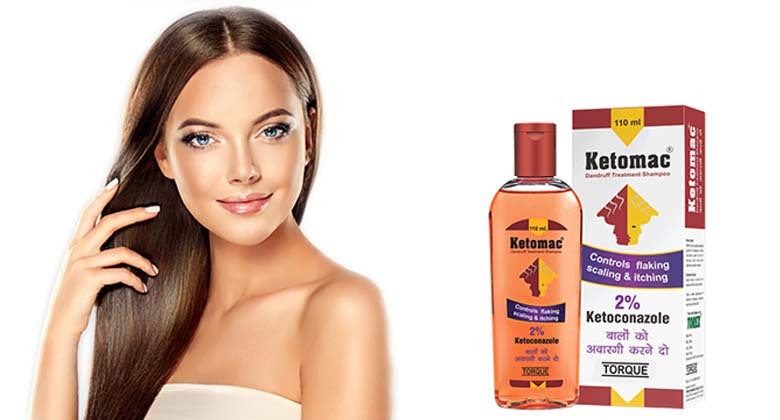 Whenever people are interested in getting rid of dandruff, they must go with the best anti-dandruff shampoo in India for men to see the best possible results. Specifically, there is no general way of getting rid of dandruff. People need to follow several things as part of their daily routine to quickly deal with this particular problem. The vital signs of dandruff include the itchy scalp and white flakes, which are very much visible on people's shoulders. Hence, in case people move with proper planning and the right combination of the medicated shampoo, conditioner, products, and several kinds of home remedies. They can deal with dandruff very quickly.
Following are some right kinds of ingredients that people must utilize to get rid of interest very quickly:
Apple cider vinega

r: Whenever people use this particular ingredient as a remedy to treat, they can very quickly restore the pH balance of the scalp, and the apple cider vinegar will also help in inhibiting the growth of the fungus. It will work as a natural clarifier of the hair and help clean the clogged pores and hair follicles very easily. The basic technique of utilizing this is to go with the option of mixing 2 cups of Apple cider vinegar with 3 cups of cold water and rinse the hair with this mixture after shampooing. After this, one must wait for approximately 2-3 minutes before washing to see the best possible results. One should use this remedy once every week.

Using baking soda

: If any individuals are interested in exfoliating their hair very quickly, they must use baking soda because it will always help deal with the dead skin cells and absorb the excess oil for a clean scalp very quickly. Everything will also help prevent the growth of fungi that will lead to dandruff. One should go with the option of rubbing a handful of baking soda onto the wet scalp, and one should wait for a couple of minutes. Then one can go with rinsing the hair with warm water, and there is no need to apply shampoo in this remedy.

Using the onion:

Onion has several antimicrobial and antibacterial properties, making it the perfect ingredient for dealing with. It is also well known to improve the blood circulation of the scalp and flush out several kinds of toxins very quickly. One should utilise the onion in the form of a smooth paste, and one should begin the whole process by the roots by applying the paste to the hair and working in the downward manner of the tips. One should keep this paste in the head for approximately 60 minutes before washing. This remedy successfully provides the best possible results to be people.

Using coconut oil

: Coconut oil is the best remedy for dandruff, and it is trendy because of its antifungal properties. The coconut oil also helps moisturize the dry scalp and tackles the itchiness like a professional. Hence, it is also very successful in reaching the hair and boosting hair growth. One should go with combining coconut oil with lemon juice so that one can massage it on the scalp very quickly. One should shampoo after approximately 20 minutes, and one can also go with the option of combining castor oil in this remedy to deal with the problem of dandruff.

Using garlic

: Garlic is a rich source of salicylic acid and is a prevalent ingredient utilized in treating dandruff. One must mix ginger with honey because of its Antimicrobial properties. One should create a hair mask very well by crushing the garlic into a bowl, and then one should sit for a few minutes. After this, one should add the honey and make a paste, which should be applied to the scalp and left for approximately 10 minutes. After all, this one can wash the hair with a mild shampoo to see the best possible results.

Using the tea tree oil: 

Another excellent remedy that helps deal with issues like dandruff is tea tree oil. It has several kinds of antifungal properties, making it a classic option to be used by people. People must add six drops of tea tree oil to the half cup of the oil, for example, oil, and one should massage appropriately on the scalp before shampooing. To make it the best way to deal with dandruff, one can also add a few drops of regular shampoo to it.
 Also, people can combine the whole process with the usage of several kinds of anti-dandruff shampoos because the anti-dandruff shampoos are based upon natural ingredients that further help in dealing with these kinds of things and make sure that the scalp is very well clean throughout the process. Such shampoos are very much successful in providing the most effective results. These shampoos are well known to eliminate flakes and leave the hair looking cleaner and moisturized. The natural ingredients in such shampoos will also help ensure that brightness is prevented and always gentle at the end. Also, people can utilize every means of other products, for example, anti-dandruff lotion and herbal hair oil, in combination with the remedies mentioned above to deal with dandruff related problems very quickly. But in the most severe cases, one must consult a dermatologist for a comprehensive and proper treatment.
On the other hand, it is also essential for people to use the best shampoo for men's dandruff in India and one such great shampoo is Ketomac shampoo. It includes Ketoconazole as the main ingredient, which quickly deals with related problems because it works by killing the fungi on the skin cells. Also, this treatment option can be used in the prevention and treatment of dandruff. It will also help in dealing with several kinds of issues, for example, flaking, itching, scaling, and helps in relieving the inflammation because of dandruff. People must consult the dermatologist very well before utilizing this product. At the time of using it, one must massage the scalp very well, and then one should leave it for approximately 10 minutes before rinsing it thoroughly. It can be used twice every week for approximately four weeks to see the best possible results.
 One must also make sure to store it in a cool and dry place, and it should be kept out of the reach of children. Hence, this particular product is no less than a blessing for all people who want to get rid of dandruff quickly.