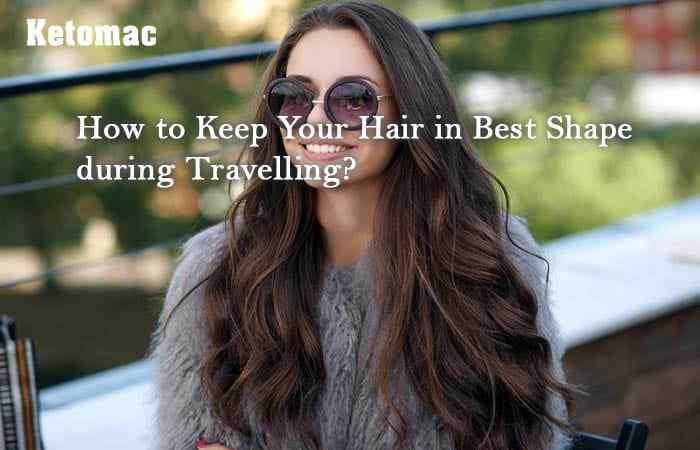 When you travel, you have to be watchful about your hair, and you cannot spend half of your trip fixing your hair. No matter how stylish clothes you are wearing or how fancy your footwear is, you might struggle to rule your trip and travel if your hair is messy and unkempt! So, are you looking for methods to keep your hair in shape while travelling?
You can use the best shampoo for hair fall and dandruff or other shampoos to make sure that your hair gets vulnerable to any such hair condition. Similarly, to make the most of your hair during the travelling time, have a look below at the following points.
Wear a specific hair look 
You can make sure that your hair looks stylish and clean during travelling. You can follow these simple tips:
Ponytail

: Whether you tie the ponytail low or high, your ponytail can create a clean, chic, and stylish look on a scorching, oily, and sweaty day.

Bun

–: It is easy to hide dull or messy hair.

Dry Shampoos

: It would be good to wash your hair with dry shampoos when travelling. It will keep your hair dry and won't add up unnecessary oils.

Hats

: It would be another trick to keep your hair kempt and clean. If it is too hot or windy, wear a hat to guard your silky and beautiful hair locks.
Coat your beautiful hair with moisturizer or oil 
Any good moisturizer that will do it for you, like hair conditioner, olive oil, coconut oil, body moisturizer, and so on, would work wonders for your hair. It would be lovely to use natural oils or hair products while travelling. Once you have applied the oil when you are in beach areas or similar areas, it will permit your hair to absorb the conditioner to engross the salt water that will dry it out. Once you are done with your outside activities, rinse it out!
Do proper brushing during travel
.
Brushing does not seem vital to hair health, but it can cause so much damage if forgotten about. You know twisted hair is more disposed to breakage, and if it gets terrible, it becomes a reason for more damage when you try to brush it out. Do it whenever you get a chance to brush your hair during the trip. You must brush your hair right deep to the scalp. When you brush your hair even a couple of times during your entire trip, you avoid dust or oil.
So, please carry and use the best dandruff control shampoo for your hair during travelling. You can opt for Ketomac shampoo for the best experience. Once you brush up your hair and cloak it during travelling, you will keep it in the most effective shape.