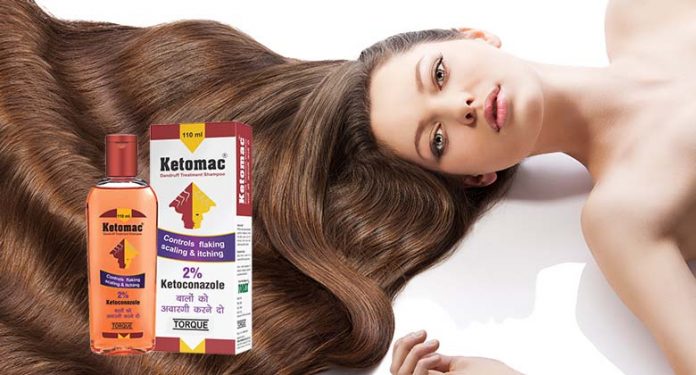 Your hair is invaluable, and you would not want to lose them, right? Since your hair makes you look gorgeous, ensure that you do not ruin your looks by avoiding your hair's care. Do you possess a proper hair care routine? What do you apply to your hair to keep your hair strong, smooth, and soft?
Well, whatever be the case, if you are not taking good care of your hair, your hair may not stay in the most satisfactory condition for long. For example, what do you do in case you experience any dandruff in your hair? Do you apply anything to get rid of dandruff? Here, it would help if you used a Medicated shampoo India that works for your hair type. After all, the right shampoo that is specifically for your hair condition can do wonders for you.
Properly shampoo Your Hair always. 
You know what, one thing that you certainly can do for the best results is to take good care of your hair. Once you wash your hair regularly, that too, with a good shampoo, you can be sure that your hair stays safe, healthy, and even away from dandruff. But again, if you choose any random sort of shampoo for your dandruff, that might not be great. You must ensure that you choose only the proper dandruff shampoo for your hair to get the best results. To make things simpler for you, here are a few points that will help you pick the right anti-dandruff shampoo for your hair.
What triggers dandruff?
Before you even go further and pick a dandruff shampoo, you should know about the things that trigger dandruff in your hair.
Various things can turn out to be the reason for dandruff in your hair like:
GENETIC PRE-DEPOSITION
This is not entirely true, but yes, some aspects are hereditary and could lead to dandruff, as an instance, sensitivity to that of oleic acid.
Hormones 
This is true that oil is necessary to keep the scalp moisturized. Still, massive oil production is also harmful as it may trigger fungus Malassezia globosa and could trigger dandruff. One of the leading causes behind this upsurge in oil secretion is hormonal (estrogen or even progesterone) imbalance.
Diet can activate dandruff. 
The massive high sugar content may lead to it because sugary items elevate the overgrowth of yeast associated with it. Also, sugar tends to diminish vitamin B, which is an anti-dandruff component. So, at times, your food could add up to the reasons to bring dandruff into your overall hair.
Check your Stress Level 
Stress emerging from long working hours, personal crisis, or other personal or professional reasons could aggravate hormonal imbalance or stimulate inflammatory chemicals. It badly impacts your scalp's barrier functionality.
Hair colour 
Do you apply extensive hair colour? Well, if that is the case, then you could experience dandruff in your hair. The thing is that some of the harsh chemicals in the dye itself could lead to an annoying scalp that further may trigger dandruff. Also, such chemicals tend to draw out moisture from your scalp and make your hair and skin vulnerable to it.
Your Poor Hygiene 
In a couple of days, your hair becomes the home of sweat, filth, oil, and dead cells, which only can get washed away with a proper and effective hair wash. But, in failure to do so, dandruff may stem, which may also grow to severe problems like Tinea capitis.
How can you Choose the Right Anti-dandruff Shampoo?
Well, again, there are so many different types of shampoos in the world that you will never find a shortage of options. But it gets threatening because you cannot simply choose any random shampoo for your hair care. Of course, if you know that Ketomac is the brand, and you will choose their anti-dandruff shampoo, you can get the best results. But if you are going after a random dandruff shampoo that appears attractive, you may end up with bad results or disappointments.
Do you think the shampoo you have is dermatologically Checked?
Well, you must check in case the shampoo you are considering buying is dermatologically tested or not. It is simply because such a thing is one of the crucial things that each skincare or haircare product must go through. Moreover, the dermatologically tested label makes sure the efficacy and safety of dandruff medicine. Once you are sure that the shampoo you use is adequately tested, you can be sure that the shampoo will not influence your hair badly. The test could that the:
product is well-tolerated by folks who tested it

product is safe

product has been adequately tested on human skin
Check the ingredients of the shampoo. 
Whenever you search for a medicate or any shampoo or other hair product, make sure that you go through its rich ingredients. There are so many factors used in shampoo, and you require making sure that the ingredients are safe for you. If you have any allergies, make sure that you check the ingredients before choosing. Furthermore, the ingredients of shampoo are going to tell you a lot about the product.
For example, if you examine the ingredients, you instantly will know if there is any chemical in the shampoo. Hence, you can accordingly make your shampoo choice. It would be beyond the fascination of the shampoo packaging or design. You will make a proper choice once you explore the ingredients well.
Choose a dandruff shampoo that thoroughly cleans.
One of the right features of anti-dandruff shampoo is its ability to cleanse your hair properly. Make sure that it lathers well, as it aids in stripping off your hair's dirt and particles. It is equally critical that the shampoo rinses well and does not stick to your hair even after rinsing it.
For example, were you out the whole day playing your preferred sports or simply travelling around? Did you get home with your sweaty hair and exhausted condition? It is time to wash your hair with proper Deep Cleanse Anti-Dandruff Shampoo for thorough cleansing of your hair and scalp. The right medicated shampoo will ensure that you do not gather germs in your hair and hence, healthy, strong hair.
Pick a Shampoo that Suits Your Hair Type 
As there are various shampoos in the market, you will not be dissatisfied with your purchase if you know what type of hair you possess. If your hair is oily, you should go for the dandruff shampoo best for the oily scalp. On the other hand, you can even go for the dry hair shampoo if you have dry hair to leave your scalp much moisturized.
Select only Mild Shampoo 
A good, medicated dandruff shampoo should have the quality to work for every type of hair. A product supplemented with the perfect choice of natural oils and scalp-friendly ingredients has been seen to be suitable for both dry and oily scalp. So, you can select a shampoo that is not just good for dandruff but even ensure that it works for all hair types and that too in a mild manner.
Conclusion 
So, it is time to check out the options like medicated dandruff shampoo in India and ensure that you are taking good care of your hair. After all, your hair demands your attention, and you cannot give up on them.