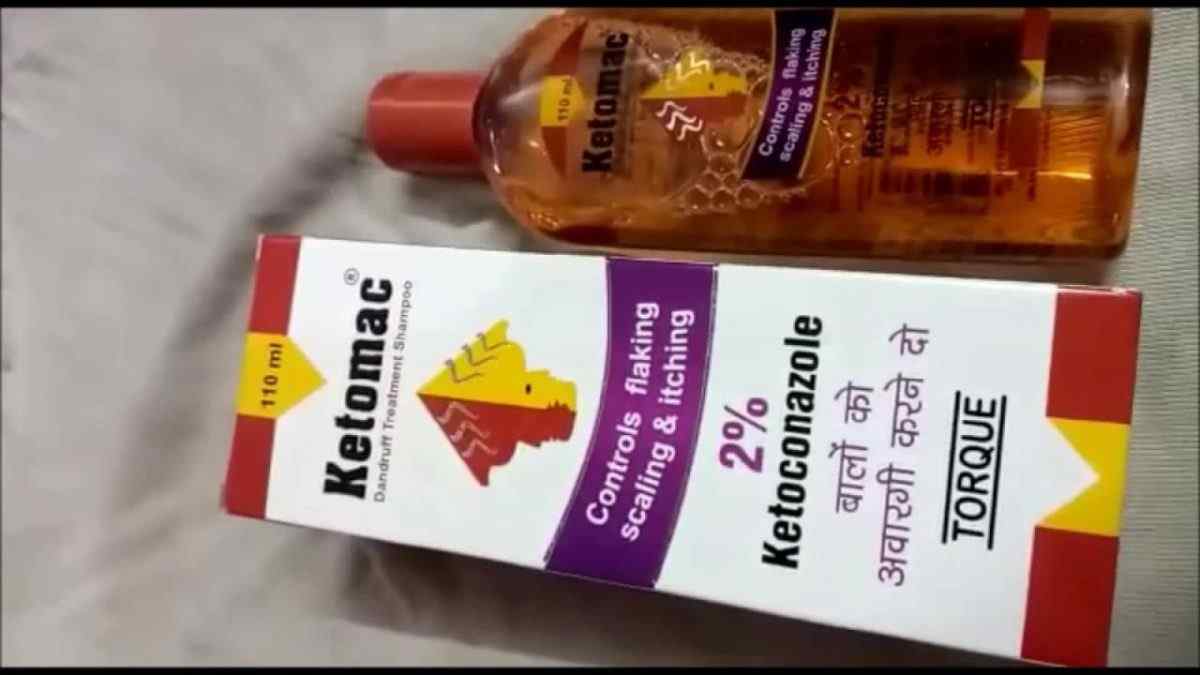 Dandruff is a common condition of the scalp where there is shedding of tiny pieces of dry skin flakes. Dandruff may also cause itching of the scalp. If proper care is not taken, it may lead to a severe problem. To avoid this, you do not need to worry about the anti-dandruff shampoo price in India.
Dandruff becomes socially embarrassing when it becomes prominent when you have dark hair or wear dark clothes. One mistaken assumption is that dandruff is caused by poor hygiene, which is much farther from the truth. Even if infrequent shampooing results in dandruff, the natural causes of the condition remain a mystery.
The most helpful way to control and treat dandruff is to use anti-dandruff shampoo and scalp treatments. Ketomac shampoo is rated as the best type of anti-dandruff shampoo in India. The ketonic anti-dandruff shampoo price in India is quite reasonable; the online Ketomac shampoo cost is Rs.198 for a 110 ml bottle.
Here are some tips to get the best out of anti-dandruff shampoo:
Adhere to the instructions indicated on the shampoo bottle. There are many types of anti-dandruff shampoos, and each consists of various active ingredients to control symptoms. To get the best results, one must always follow the instructions on the shampoo bottle. For instance, some anti-dandruff shampoos specify that you must lather the shampoo into your hair and scalp and leave it aside for 5 minutes, after which you can rinse it. Residue must not be left on the scalp.

If you are Asian or caucasian, you must shampoo your hair daily and use an anti-dandruff shampoo twice a week; if one anti-dandruff shampoo does not provide relief, attempt to alternate between the different shampoos with various active ingredients.

If you are African American, use anti-dandruff shampoo for shampooing only once a week. Consult a certified dermatologist to find the best shampoo for your hair type.

Beware of a shampoo containing coal tar. Tar shampoo can cause discolouration of white, grey, or blonde hair. So, if you have light-coloured hair, you may wish to avoid such shampoos. Also, tar shampoo can make your scalp more sensitive to sunlight. If you are using such dandruff shampoo, it is vital to protect your hair from the sun by donning a hat outdoors and being in the shade.
Anti Dandruff shampoos
Two of the best and fastest ways to tackle dandruff are brushing hair and using dandruff shampoos. Brush your hair with a firm, steady stroke from the scalp and downwards. This will stir the oil from the scalp, where oil and skin cells combine to form dandruff and hair strands that will become healthy and shiny.
About dandruff shampoos, no two shampoos are alike. They have active ingredients like:
coal tar preparations (Neutrogena t/ gel)

Pyrithione zinc (Selsun, head & shoulders)

sulfur & salicylic acid (Sebulex, Sebex)

salicylic acid (Neutrogena t/ sale)

selenium sulfide (head and shoulders, Dandrex)

ketoconazole (Nizoral a-d, Ketomac)
Of these, Ketomac has been proven as one of the most effective. Also, the Ketomac Dandruff shampoo price is economical. As mentioned above, the Ketomac dandruff treatment shampoo price is just rs.198. Ketomac shampoo hair fall is much lesser than that of other dandruff shampoos. Once your dandruff is under control, you can use the dandruff shampoo less frequently. If you're still scratching and shedding hair after such treatment, consult your doctor.
Choose the right shampoo.
It gets crucial that you use the right shampoo only. It would help if you took proper precautions to keep the hair and scalp in the cleanest format. You can check out the Ketomac shampoo review in Hindi and find out if it works properly for you or not. Once you take proper precautions to keep your hair clean, hygienic, safe, and healthy, they stay in the best health. The point is that if you use regular or general shampoo, that is good. But general shampoo would work only on cleaning your hair and scalp. You can ensure that the scalp or hair stays clean only if you use suitable shampoos. You need to pick a specific shampoo for your specific needs. If you choose an anti-dandruff shampoo, it will give your hair and scalp the best experience. It would hit the dandruff issues and ensure that your hair would not get dandruff issues. The way you take specific medicines for your specific medical condition, make sure that you use the specific shampoos for your hair needs.
What triggers dandruff?
Though the root or primary cause of dandruff will always be the same, other aspects can worsen the condition making it appear worse. Aspects that can worsen dandruff encompass:
Annoyed and oily skin
It can be triggered by conditions such as seborrheic dermatitis, marked or underlined by red and greasy skin cloaked in flaky white or yellow scales. This condition might impact your scalps and other areas of the body rich in oil glands, like the creases around your nostrils, the backs of your ears, armpits, and groin.
Extensive dry skin
In case you suffer from dry skin or experience a medical condition such as eczema, it is probable that your scalp will also turn out to be dry, flaky, and even probably highly itchy. Flakes due to dry skin generally appear smaller and less oily. It is important to note that dry skin might be exacerbated in colder climates and during the time of winter because of dry weather conditions.; of course, if you go through Ketomac shampoo benefits Hindi, you would know that the shampoo has all the ingredients to fight off your dandruff issue and give you a cleaner, smoother and silky scalp. The dryness would be eradicated, and you experience comfort.
Do you shampoo your hair enough?
If you don't wash your hair daily, then oils and skin cells might build up on the scalp, and it would head to dandruff. Male hormones, also known as androgens, might also trigger greasy or oily skin, leading to dandruff. However, shampooing too often might dry out the scalp and trigger dandruff. It is suggested that you shampoo every other day to upkeep a healthy balance.
Here, one thing you can ensure is to wash your hair often. You can wash your hair a minimum of two times and three times a week. In this way, there would be proper cleanliness in your hair and scalp. You can ensure that your hair stays clean, safe, and hygienic. Also, dandruff would get eradicated if, by chance, it originated. When you do not wash your hair for long, dust, sweat and lewdness accumulate in your hair and scalp and end up in dandruff. Also, when you wash up your hair too much, you end up with extensively dry hair leading to dandruff. So, the bottom line is to strike a balance.
Do you comb or brush your hair regularly?
If you are one of those who make a bun or set the hair without using a brush, you need to drop that habit. You must use a brush to smoothly and patiently keep your hair. You cannot simply leave it entangled or crisscross. Such a thing would increase your chances of experiencing dandruff, as a build-up of dead skin emerges on the scalp. But make sure that you brush your hair correctly and without any hassle.
Dry air and extensive heat
You know heat can dry the scalp and make dandruff get worse. You must ensure that you keep your hair from extensive heat. Also, if you use heat hair rollers or straighteners, you must avoid them. These are the hairdo equipment and tools that can adversely hit your hair. It is better to stay natural than to suffer. When you use styling products and equipment on your hair that produce heat, you cannot harm your hair. If you stay in the field for long, ensure that you wear a cotton cap or cover your hair from extreme sun rays.
Stay away from air pollution.
It is something that might also contribute to dandruff. The chemicals circulating in the air might affect the skin and trigger irritation or allergic reactions on the skin and your scalp, which can cause dandruff. You must avoid going into polluted air as much as you can.
Stress is an activator too.
Indeed, stress can worsen any skin condition and damage your immune system. Although the microbe Malassezia is previously present on everyone's scalp, it might thrive once the immune system becomes compromised or impaired, leading to dandruff formation.
Conclusion
Your hair and scalp would not trigger any dandruff or other issues with proper hair care. So, once you take good care of your hair, you will stay healthy. Since you know about the causes of dandruff, the right shampoo, how to use it, and when to use it, make sure you include all these things in your day to day hair care regime.