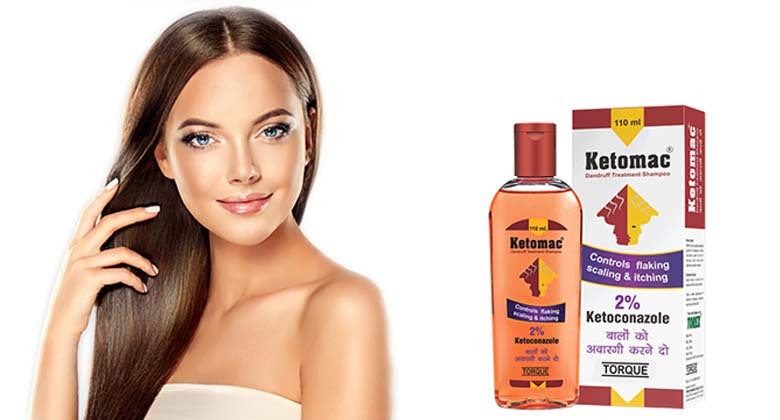 If you wish to boost your colour and add a glow without setting foot in a salon, the perfect answer is: Yes, you will surely want a hair gloss, and you can be sure that your hair stays stunning, shining, and smooth.
The way you use products like dandruff shampoo coloured hair to ensure that your coloured hair stays free of dandruff, similarly, you can go through some other procedures that make your hair in the best looks.
What is hair loss treatment?
A coloured hair gloss treatment may assist you in correcting the tone and refreshing the hue of your beautiful hair between dye appointments (in the absence of any regrowth or damage involved in more permanent colour). It is why stylists often use them in blend with root touch-ups in salons.
You can easily pick a colour that would correct the brassiness or make your shade a little richer, but you wish to stick close to the colour you already ow. Remember that more permanent dye is essential if you hope to change your colour or get lighter drastically. Glosses can add shine and colour to your previously coloured hair and your virgin hair.
In simple words, hair gloss is a semi-permanent shade that adds shine to dull tresses. Continuous hair styling, overexposure to the sun, hair colours, hard water, and pollution can harm the hair strands and rip your hair from its natural shine. A hair gloss treatment helps you to fight such damage. It simply smoothens and conditions your hair's cuticle, reinstating health, and shine.
What type of hair glosses are there?
You can find hair glosses in different tints to ensure that you match your pre-existing hair colour. It is often the last stage in your hair dyeing procedure to add additional shine or tone the dye to your desired shade.
If you have never really coloured your hair before and desire a gloss treatment, then clear or colourless glosses are ideal options. These tint-free demi-permanent shades treat and condition natural hair to give it a frizz-free, lively look, and it acts amazingly on greys.
Is there any harm to hair gloss?
Hair gloss closures hair cuticles and conditions your hair, and it is far less damaging than any regular hair colour. Regular hair colours include ammonia and hydrogen peroxide, opening the cuticle layer and permitting the dye to enter the hair shaft. Hair strands lose their natural oils and turn out to be rough and dry, and this is why a hair dyeing procedure mostly ends with a gloss treatment.
However, if you undergo hair gloss treatments often, especially with high chemical content products, it can harm your hair locks. You must understand that dimethicone, a kind of Silicon, is a chief ingredient in hair gloss and creates a glossy layer over your hair. Extensive use can lead to silicon build-up on your hair and prevent nutrients and moisture from penetrating the overall shaft.
Then you should also know that certain hair glosses even possess Parabens, a carcinogenic chemical preservative. Then there can be an excellent alternative for you, like a herbal gloss that not just enhance the shine of your strands but even nurture your tresses, with no sort of side effects.
Whether you wish to condition and smoothen hair that is harmed or has lost its shine, hair gloss treatments even help tone your current colour. You need to go for a safe product, and you are good to go.
Why should you consider hair loss treatment?
There are many reasons, and a few of these are like:
A gloss will repair any summer damage you get-
Did you recently spend too much time in the sun and chlorine in summer? Then it would help if you got a gloss treatment. This would repair your hair and undoes all that harm. The gloss will return texture and deep condition your strands for extreme silkiness and shine. So, you will feel a lot better.
A gloss offers you translucent colour and intense conditioning-
A gloss will work with the variation of tone that your hair naturally has, permitting a more subdued shade. It will have a tonal effect if you have Gray hair and a gloss on it, contrary to one solid opaque colour. It even automatically makes your hair super shiny and smooth. It is even going to lessen a little bit of frizz, and overall, your hair feels like you had a perfect conditioning treatment and colour done right away.
It will not be too harsh or permanent as regular hair colour-
Yes, you read it right. A gloss is very acidic and shuts the hair and the cuticle real tight. The outcome is a highly smooth surface texture that will reproduce a lighter and softer tone. On the other side, if you go for a regular colour, it will contain ammonia that opens up the hair cuticle and deposits colour, damaging your hair.
This tones down highlights
If your highlights look a little too brassy, you must attain a gloss treatment right after to tone down the colour. Once you do it, you feel the difference in a short time and can experience the best outcomes.
How often can You go for Hair gloss?
Hair professionals advise a gloss treatment every four weeks or only when your hair colour is nearly to fade. Vis your salon or do a gloss at home whenever you experience any problems such as dryness, frizz, and split ends. Hair gloss will extend the life of your hair colour, and once you apply it at regular intervals, you will keep hair damage away. For your home gloss treatments, you can use:
Aloe Vera

Amalaki (Indian Gooseberry) along with Methi (Fenugreek)

Japa (Hibiscus)
Once you do the procedure of gloss correctly, you will see no side effects and gleaming and smooth hair.
The duration of hair gloss
A hair gloss is a demi-permanent colour, and it will last nearly six to eight weeks if performed in a salon. Hair glosses are meant for home, and you can use them. And they will have a shorter effect and can even need to be used every two weeks. Moreover, you can even use a Ketomac colour protectant shampoo and conditioner to wash your hair. But make sure that you keep the water temperature to a minimum to extend the life of your hair gloss.
Conclusion 
So, you must get the best anti-dandruff shampoo for colour-treated hair and ensure that your hair is safe, smooth, and clean. In this way, you can ensure that your hair will not lose its lustre and style. And since you know about the types of things you can use to perform the hair loss treatment, you should not hesitate.