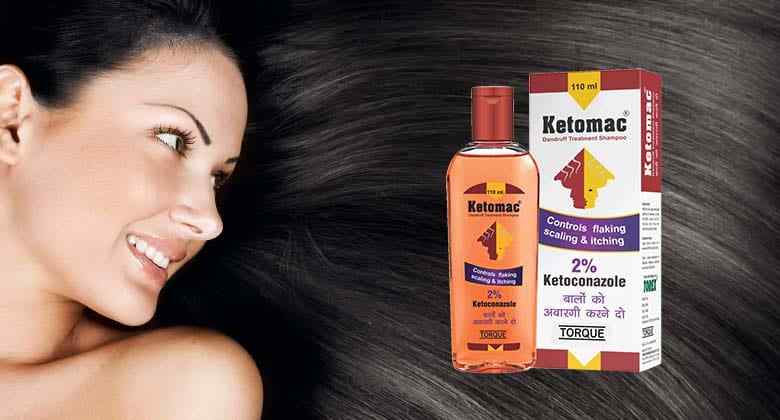 Once you have suitable shampoos for your hair care, your hair will always stay the way you want. All types of shampoos and hair products can ensure that your hair stays effective, safe, and clean. By the way, do you do anything extra to ensure that your hair stays good and healthy? No matter what type of treatment you take or get your hair coloured, it will get filthy and dull if you are not taking care of the hair. Go through this article to know does dandruff shampoo fades colour.
Well, even if you have coloured hair and think that you are suffering from dandruff and it would not be eradicated, you are wrong. If you have a question like dandruff shampoo fade colour, the answer is, it depends. Yes, different shampoos work differently on your hair. Once you pick the right dandruff shampoo for your coloured hair, you will not experience any weakening of your hair colour. If you want to get rid of your hair dandruff issue, but at the same time, you are afraid that the colour of your hair will get faded, then you need to read this post till the end. You have no idea how some powerful and safe shampoos are doing phenomenal for eradicating shampoos in coloured hair without triggering any danger to the colour.
The idea that a dandruff shampoo fades colour more emerges from a misunderstanding about how the shampoos work. People believe that dandruff shampoos should be harsh on hair because they require including dandruff-fighting ingredients that 'strip away' the issue of dandruff. However, the reality of the matter is that a good product is made up to protect your hair and keep it in excellent condition that will help preserve your colour and, at the same time, get you rid of the dandruff issue.
You might be surprised to know that a good dandruff shampoo is not harsh. These shampoos use the same cleansing and moisturizing ingredients that are generally discovered in typical non-anti-dandruff or beauty shampoos. The next time you get the question, like dandruff shampoo fade colour in your mind, make sure that you don't get scared of it. There are amazing shampoos that are dedicated to keeping your hair free of dandruff and ensuring your hair colour is intact. You would never find a complaint with such dandruff shampoos. After all, the makers understand that the people who have dandruff might have coloured hair, and hence the makers ensure shampoos do not harm. Of course, if you are picking up a dandruff shampoo from anywhere or everywhere, you might ruin your hair. You have to be prudent about what type of product you choose and apply it to your health and dandruff hair.
Then what exactly is making your hair colour dim?
The crispy and straightforward answer is water! It is the biggest enemy of hair colour. It is because washing your hair will inevitably cause your colour to fade over time, and it is because it dissolves and washes away the dye or colour molecules from inside your hair strands. Of course, if you are one of those who wash hair every single day, then you need to shun it right away. Moreover, you have to be thoughtful about how you wash your hair.
You should never exceed the hair washing limit of thrice a week. If you are washing your hair more than that, you might be harming your hair colour yourself. No matter how good or excellent the shampoo may be for your dandruff issues, it would not work and instead harm your hair and dandruff situation if you wash regularly and extensively. The ideal thing to do here is to wash your hair twice a week minimum and ensure that you are washing it thrice only if you are into rigorous physical activities like sports. Moreover, if you think you would wash your hair once a week or fortnightly, you are also making a sin for your hair. Rare washing of your hair might result in dirt, filth, and grime in your hair, and your scalp would get muddy and smelly. Such things can trigger hair issues, extensive dandruff, infections, etc. You have to wash up your hair twice a week for healthy and clean hair.
Keep it mild and straightforward. 
Once you use the qualitative and right colour safe dandruff shampoo for your hair, you will never find a complaint with it. But yes, you have to be sure that you are cleaning up your hair correctly and attentively. You have to apply shampoo only as much as you need and no more or less. You have to gently put your shampoo in your hair and run your fingers to ensure that the shampoo reaches every corner of the hair and roots. The scalp should get touched by your shampoo.
Next, you need not be in a hurry at all. You have to clean the shampoo from your hair strands patiently. You have to wash away the shampoo from your hair without any hurriedness. Ensure that you clean up all the shampoo from your hair and scalp. Many people pour a few mugs of water on their hair and think it is free of shampoo now, but that might not be the case. If the shampoo fragments remain in your hair after the wash, your hair might get impacted incorrectly. So, make sure that you do not take that chance. Such a thing would eat up the health of your hair from within.
 Conclusion 
Thus, the point is that your hair can preserve its colour and get rid of dandruff if you use suitable dandruff shampoos correctly and without any extremeness. Good shampoos are always there to help you.