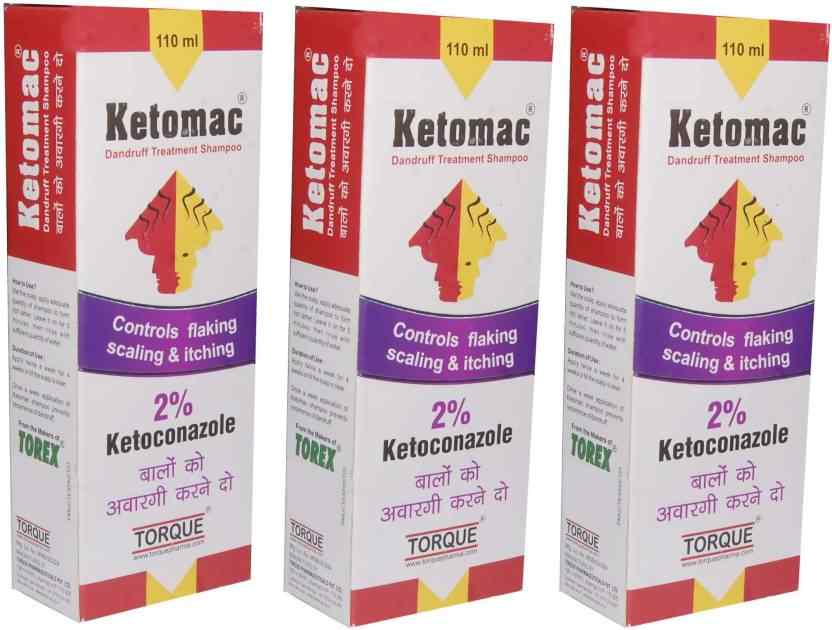 Your hair also needs the attention that your health receives. In summers, what do you do for your hair? Do you take extra precautions to ensure that your hair is clean, healthy, and smooth? You have to make sure that the heat of summer and the blistering Sun do not hamper your hair's charm. It is the season to let go of ideal, sleek hairstyles and embrace that loose, naturally beautiful look.
You need to learn how to guard your hair against the heat, Sun, and even humidity without turning it into an endless battle. Indeed, you can start using effective hair products like Ketomac anti-dandruff shampoo, but these products alone would not make your hair safe. You have to take precautions too.
Put your hair up in loose, cosy styles.
A messy ponytail is ideal for keeping your hair under control and reducing exposure to the Sun. Tight hairstyles could be damaging because they incline to pull and tear hair, mainly if your hair is dehydrated from the summer heat. So, if you know loose hairstyles, don't hesitate to go for them. At least everybody can have that loose braid, right? You have no idea how much protection your hair gets once you keep them loose.
Make sure to keep your hair covered. 
Summers are when you use a scarf or hat to cover your head once you are out in the Sun. This caters to extra UV protection, but it also helps your scalp to hold moisture. A hat diminishes the damage caused by wind, mainly if your hair is prone to twisting, and protects colour-treated hair. You must have a scarf or a hat to cover up your head, right?
Wash less often
Use a homemade or natural dry shampoo or summer haircare than those regular shampoos. You know, frequent washing strips the scalp of its natural oils; it, in turn, stimulates extra oil production and makes you feel the requirement to wash it even more. Try only rinsing in the shower after a day at the pool or beach, and see if that gets rid of some additional oil. It would also be helpful for you if you took a cotton ball drenched in water and rolled it around your head, and it would soak all the excessive oil from your hair.
Condition always
Please rinse with apple cider vinegar thinned in water for a swift natural conditioner. Please make use of some coconut oil or butter but at the same time stay careful because it could be heavy) to smooth, de-frizz, and moisturize the locks after washing. The oil will cater some shine, and if you have curly hair, form natural, air-dried curls. You can also try a natural deep conditioning treatment once a week to get that extra moisture into the hair. These things would bring some effect on your hair.
Diminish the heat 
Please try to blow-dry the hair as little as possible. It is previously exposed to an extraordinary amount of heat daily in the summer. It will most likely air-dry quickly anyway, so give the blow dryer a break and go natural if possible. Avoid flat-irons, too, as these will do further harm to already-dry hair. Plus, a smooth hairstyle makes that curl stand out more.
Damage Caused by Swimming 
Swimming spoils up your hair, too. Dive into a pool, and while you crawl, chlorine is stripping your hair of its natural guarding oils. You might find your locks taking on an unattractive greenish cast if you are a blonde. It is triggered by the copper molecules and other pool chemicals that bind to the protein in your hair shaft. Moreover, a dip in the seawater or ocean stresses hair in another way. The heavy salt content in seawater takes up the water from your hair and skin. Would you not want to have dry hair, right? Please take care of your hair while you get inside the pool or water area.
Get a trim 
You would get rid of split ends and revive your style. You might require a mid-season cut, too. Hair does progress faster in the summer, and there is more hair in the Anagen, or growing, during late spring and summer than in the dead of season winter. It would not bother you to take a small haircut or get your hair trimmed.
Shield the strands from the Sun
Make a regular habit of applying a hair care product. The product should have UV filters (these could be in gel, spray, or cream formulas). These products guard the hair against sun damage and help keep the colour-processed hair from getting faded. If you are going to be spending a lot of time outdoors, it is time that you wear a wide-brimmed hat. It will keep the strands from getting burned, but it shall also defend your scalp and ears, areas that are susceptible to skin cancer.
Change to a moisturizing shampoo and conditioner
You might be washing your hair more frequently to tackle summer's sweat and grime. Please use a clarifying or anti-residue shampoo to clean up upbuilds and chemicals once a week. Just be sure that you follow with a deep-conditioning treatment. A moisturizing product would keep your hair in better shape. It is time that you care for hair in summer, and if that demands you to switch to a moisturizing shampoo, that should not be a problem for you.
Thus, since you know what you should do and what not during the summer, you can keep your hair feisty, healthy, smooth, and good in the summers.