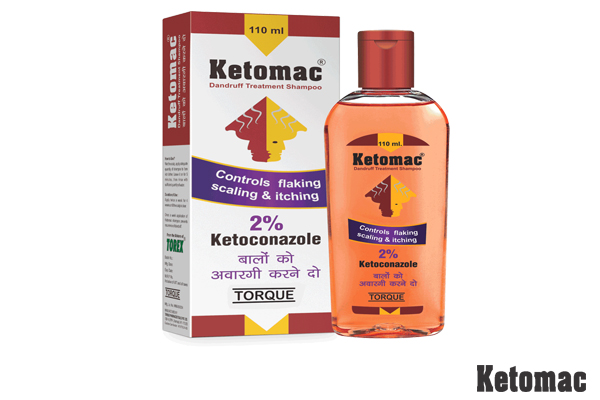 Hair fall is a common problem faced by many people. The market abounds in numerous shampoos that proclaim to prevent hair loss. All of them constantly vie to be in your shopping bag! So are all these shampoos worth the promise that they claim to make? How does one choose the best anti-hair fall shampoo? To make it easy for you, we have come up with a few things you must consider before buying an anti-hair fall shampoo.
How Do Shampoos prevent Hair Fall?
A bitter truth that you must know is that not all shampoos available in the market or online stores undergo clinical trials. They are not effective in controlling hair fall. However, products like ketomac shampoos are highly effective in treating the problem of hair fall, and they help control hair fall to a certain extent only by increasing blood flow.
Things to Consider Before Choosing a Shampoo
A word of caution: do not get tempted to buy any shampoo that reads as "anti-hair fall". Do your research well before you choose one. , You must consider many factors such as your hair type, the severity of hair loss, undergoing medications, hair concerns, ingredients, the ph level of the shampoo, etc. These play a significant role when choosing an effective anti-hair fall shampoo.

Understand Your Hair Type- the first thing you must know and understand is your hair and scalp type. You cannot use a shampoo made for an oil scalp on a dry scalp. The hair type, based on different parameters, is classified. The hair density can be thick, medium, or thin. The amount of sebum secreted on the scalp varies from person to person. The sebum quantity determines if you have dry, oily, normal, or combination hair. The hair diameter can be thick, thin, or medium. The ability of the hair to retain moisture can be high, low, or medium porosity. The hair's elasticity is its ability to stretch before returning to its normal state. The elasticity of hair can be high, medium, or low. Hair can also be curly, wavy, or straight.

Find out all that concerns your hair- The cause of hair fall can be numerous. Any existing health condition or medication you are taking can also result in hair loss. Pregnancy brings hair fall to some people. The problem of dandruff is another reason that causes hair to fall. Hair treatments such as keratin, hair smoothening, straightening, and hair colouring can also result in hair fall. If you have an itchy scalp or weak hair roots, hair fall does happen. Hair falls can also happen due to hormonal changes, improper diet, pollution, and stress. We advise you to see a dermatologist for sudden, new, or extreme hair loss. So before you venture out to buy any anti-hair fall shampoo, you must understand the underlying reason for the hair loss. There is nothing much to worry about if you lose about 100 strands of hair, but anything more than this is a cause of worry. It is also customary to lose a few hair strands while shampooing. This is the hair that is in the resting phase. However, if you notice clumps of hair falling, seek immediate medical help. There can be a possibility of an underlying medical condition.
We list some of the ingredients that you can look for to focus on particular hair concerns:
Activated charcoal and salicylic acid remove impurities that clog the hair follicles and boost healthy hair growth.

Zinc, biotin, collagen, glucose-omega mix, rice protein, and keratin strengthen hair.

Ketoconazole- Anti-fungal and aids in dandruff removal.

Ginger, mint- improves the circulation of blood on the scalp.

Shea butter- hydrates hair.

Antioxidants, grapeseed oil-Reduces inflammation and scalp irritation.

Keratin- keeps the scalp moisturized and adds volume to hair.

Pumpkin seed oil, an extract of green tea and rosemary oil -Promotes hair growth.
Tips You Cannot Miss.
Shampoos that do not lather much are indeed good and effective ones. These are free of sulfate and safe to use on the scalp.

Try to look for natural ingredients as much as you can. These cause no side effects on your hair or skin.

Look for shampoos that safeguard your hair, especially if you have curly, frizzy, or coarse hair, preventing hair fall. If your hair is skinny, use a clarifying shampoo as they are mild.

Look for moisturizing ingredients and ingredients effective against hair fall for dry hair.
If you have dry hair, look for ingredients in the shampoo that help moisturize your hair and prevent hair fall.
PH Level Shampoo-the scalp produces oil called sebum. When this sebum gets mixed with the sweat of your scalp, it forms a thin layer called the acid mantle.
The pH of this mantle is between 4.5 to 5.5. The acidic property of hair prevents the growth of fungi and bacteria on the scalp and the hair.
Also, this pH keeps the hair cuticle solid and healthy. Generally speaking, search for shampoos whose pH is close to your scalps so that no damage to hair or scalp occurs.
Things to Avoid
To treat the problem of hair fall, look for shampoos that contain natural active ingredients. Try not to buy shampoos containing sulfates such as myreth sulfate, sodium lauryl sulfate, ammonium lauryl sulfate, alcohol, propylene glycol, parabens, and phthalates. The shampoo should not contain any harmful chemicals that can damage your hair or scalp.
Ketomac anti-hair fall shampoo is the best-medicated shampoo available on the market. Its main ingredient is ketoconazole, which kills fungi and yeast, helps fight dandruff, and treats other scalp conditions. Dandruff causes hair to fall. The Ketomac shampoo is the best-medicated dandruff shampoo to prevent hair fall.
How to use Ketomac shampoo–
Wet scalp and hair thoroughly. Apply a tiny amount of the Ketomac shampoo to your scalp and gently massage to form a lather. Let it sit for 5 to 10 minutes, and then rinse your scalp and hair with water. It would help if you used this shampoo twice a week for a month to see the results. After a month, use the shampoo once a week. Gradually lessen the frequency of using the shampoo. If you stop using it suddenly, the symptoms might appear again. If you show any allergic reaction after using it, stop it immediately.
Store the Ketomac shampoo in a cool and dry place, away from direct sunlight.
Shampoo. Due to its high success rate and various benefits, Ketomac shampoo is very much in demand. Ketomac shampoo ensures that your hair stays strong, dandruff-free, and healthy. So buy one soon to have thick, long, lustrous, and healthy hair! Say goodbye to dandruff, hair fall, and other scalp and air conditions using the Ketomac shampoo. Once you start using Ketomac, you will not use any other, and you will love the experience of using the Ketomac shampoo.