Easy Lifestyle Changes That Help In Dealing With Dandruff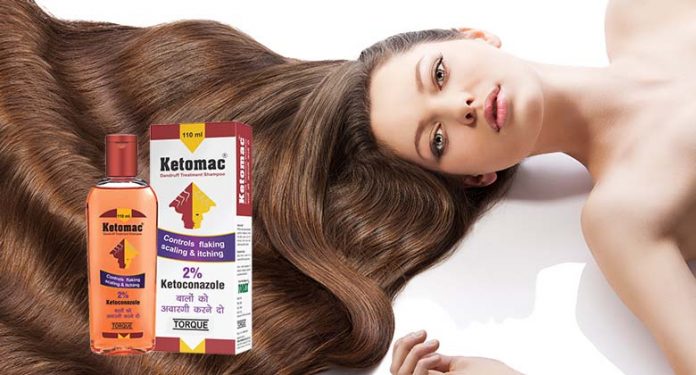 Dandruff can be termed as the most common problem faced by both men and women, and to deal with this particular problem, several kinds of good products have to be used so that the best quality results can be observed. Many people go with the best dandruff shampoo for men to get rid of these kinds of issues, but people can do several other things to prevent, control, and solve this dandruff problem. Going with these minor lifestyle changes will always help ensure that people can prevent dandruff successfully.
Some of these kinds of lifestyle changes have been mentioned as follows:
Going with the exfoliation option: The natural exfoliation process will include a topmost layer of the dead skin cells to be rubbed off. Instead of waiting for the natural process to kick in, people can go with the option of doing exfoliation by gently rubbing twice every day. This will result in removing extra dead skin cells from the scalp and making sure that massage constantly improves the lower layer. One can also go with the option of massaging with the help of oil.
One can avoid several food items: Many people are unaware that some of the food items trigger the problem of dandruff which they aim to treat with medicine consumption. Many people go with the option of piling up the carbohydrates on their plate. No doubt carbohydrates are necessary for providing energy. Still, an excess of carbohydrates can always lead to more liquids in the skin, further leading to dandruff. Hence, if the individuals cut down on sugars and carbohydrates, they can notice a significant difference in their dandruff condition.
People should choose some specific food items: Going with some food items is considered very good for hair. Fish is considered a rich source of omega-3 fatty acids, and green and leafy vegetables are considered a rich source of omega-six fatty acids. So, including these kinds of food items in the diet will always make sure that people's hair is healthy and the chances of dandruff are significantly reduced.
Properly washing the hair: This is considered one of the best possible ways of keeping the hair hydrated by applying water directly to them. The scalp and hair will secrete several kinds of oils regularly, and regular washing of them will always help ensure that excess oil and accumulated dirt have been washed away.
Keeping the hair hydrated: The problem of dandruff can be solved by drinking extra glasses of water. This will only be experienced when the scalp becomes dry and flaky. So, it is essential to drink as much water as people can so that the roots of the hair are hydrated all the time. One can also supplement this by frequent oil rubbing on the scalp with the fingertips.
People should cover their heads: Whenever people are going outside, they must make sure that their head is not exposed much to the sunlight because it can lead to several kinds of issues. So, both men and women should cover their heads whenever they go outside up to the best possible levels. If people tend to sweat, they should give a dry rub with a towel whenever they are back home so that there is no issue with this in the long run.
People should go with the following home remedies: Following the home remedies will always help ensure that people are very concerned about their hair care. Several simple solutions, such as tea tree oil, aspirin, soda, and several other things, will always help people provide the best possible results in curing and controlling dandruff.
People should also get regular checkups: It is recommended to have the annual health checkup done excellently. Apart from making lifestyle changes, one should also visit dermatologists every year because it will quickly help deal with all associated issues. Going with the checkup option will help find any of the issues here so that the best possible remedy can be found in all such cases.
People should use shampoo and conditioner: Using the shampoo and conditioner once a week will always help ensure that hair is very well cleansed. This is why one should always use the best quality shampoo available in the market and follow the instructions mentioned so that the best possible results can be observed.
Maintaining hygiene: It is also essential for people to maintain proper hygiene levels. For this, people can go with the option of changing the pillow covers at least once every week. One should also shift to the satin pillow covers rather than normal ones. It will allow people to avoid frizzy and dry hair very quickly. One can also utilise the shampoos made explicitly for such issues so that all these kinds of issues can be dealt with very quickly.
Many people prefer using anti-dandruff shampoo for men to get rid of hair related problems quickly. One such best quality shampoo comes from the house of Ketomac because it is very successful in dealing with hair related issues and provides the best possible results. If used twice for four weeks, this particular shampoo can always help keep the scalp clear. This shampoo includes the best quality ingredients and 2% ketoconazole, which is very successful in this particular market. The consistency of the shampoo is flowing and runny, and it comes in a hundred and ten ML bottles. One should avoid keeping it in a place with direct sunlight, and it should also be kept out of the reach of children.
The shelf life of this particular shampoo is three years, and the smell is of lemon. This same is only meant for external usage, and it is very much advisable for people to apply it on the scalp and leave it for 10-15 minutes to observe the best possible results. Hence, in case any of the individuals want to get rid of dandruff permanently. They must adopt the tips mentioned above and the usage of this particular shampoo so that both things can collaboratively provide the best possible results to the people in the long run. One can obtain the desired results thereon. So, interact with anyone without worry because your hair will be free from dandruff.