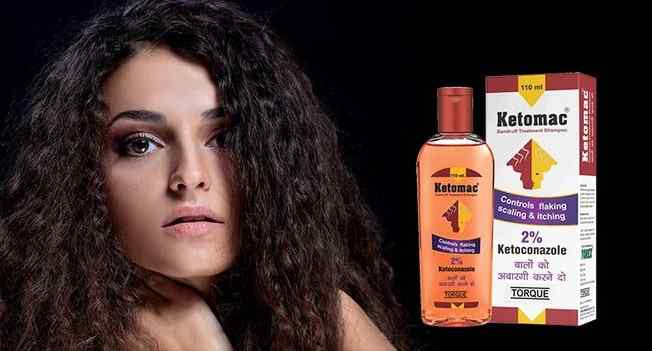 Do you give much attention to your hair and scalp? What do you do to ensure that your scalp is clean and hygienic? Well, do you feel that your scalp gets dry? Various factors, like dandruff, can trigger a dry scalp. Since dandruff harms the scalp's outer surface of skin cells, it even damages the skin's natural moisture defence that keeps your scalp nourished. As an outcome, many people suffering from dandruff complain of a tight, dry feeling scalp. Here the main sign is of its missing essential moisture.
You must be thinking about how to deal with a dry scalp. The foremost step in treating a dry scalp is to deal with one of the root causes – dandruff. Would you please use an anti-dandruff shampoo to eradicate dandruff flakes and assist in restoring the natural moisture balance of your scalp? Once you start keeping your dandruff in proper check, you can ensure that your hair and scalp are clean and hygienic and that your scalp stays safe and clean.
A dry scalp is often a sign that triggers the skin's natural moisture defences that have been harmed. In healthy skin, the outer cell layers get arranged, such as a brick wall, and they work to keep moisture clogged in your body, staying adequately hydrated. Once the scalp turns out to be irritated, that structure turns out to be weakened, permitting essential moisture to escape, and the skin on the scalp can dry off.
Your scalp can also dry out for several reasons like:
Eczema

Cold and dry weather

Dietary deficiencies

Too-frequent shampooing

Too-frequent shampooing

Dietary deficiencies

Cold and dry weather

Extreme -frequent shampooing

Hair products that often contain alcohol, which can dry out hair
Do you style your hair?
When you style your hair, make sure that you do not use too many hot styling instruments like curlers, straighteners, and hair dryers. The heat from such tools can quickly dry out your scalp and worsen the problem.
Thinking about the best way to deal with dry scalp? Well, if you want to treat dry scalp when your scalp is dehydrated, practical things that you can do are:
You can moisturize your dry scalp.

You can deal with the root cause of the damage to assist the body repair its natural moisture defence. Remember that a tremendous dry scalp shampoo does precisely that. By catering a boost of moisture to the scalp, it treats the signs, and by helping to treat dandruff, it helps to avert further damage to the skin. In this way, your body can repair the harm more effectively.
When you purchase a moisturizer, you probably have a preferred one, and you know what works, and you use it back to back again. It is no different from a dry scalp. Once you know what is working for your dry scalp, you can stick to it. As mentioned earlier, dandruff is the main reason for your damaged scalp. It is time that you choose an anti-dandruff shampoo. In this way, you can tackle the cause of the problem. It would allow your scalp to get recovered and that too without any further dryness or harm. Once the dandruff is uprooted from your scalp, your scalp will be safe and healthy.
Always give your scalp some moisturizing. 
You have to start using a shampoo or hair product that gives your scalp the needed moisturizing. It would help if you always chose a shampoo that gives moisturizing to your scalp where it needs it the most. This way, you can ensure that your scalp is moisturized and safe. How to moisturize dry hair? You can think of different things like oiling your scalp or start using the shampoos that give your scalp more moisturizing.
Repeat it regularly 
Unfortunately, you cannot simply cure dandruff. It is known as a recurring condition – and it means it will come back without regular treatment. You have to make sure that you regularly use the products that are working for you. of course, once you do it right and after proper time duration, you will find the issue of dandruff and dryness ending from your scalp. Similarly, remember that you do not wash your hair every day, and it would be good to keep the routine like a head bath twice or thrice a week. Also, remember not to keep any extreme gaps between your two washes. Overwash or significantly less wash would only harm your scalp.
Conditioning Treatments
A dry scalp that is not generating enough natural oil (sebum) can make the hair dull and your scalp itchy and flaky. It would help if you tried to give your dry scalp back some of the nourishment it demands. Look for at-home deep conditioning or hot oil treatment at your local drug or beauty store. If you use a hot oil treatment, make sure it is not extremely hot; warm oil or a deep conditioner applied to the scalp twice a week can assist you in moisturizing and soothing an itchy, dry scalp.
Deep conditioning and hot oil treatments can make dry, brittle hair healthy and supple. You must follow the directions on the package to know how long to leave it on your scalp and how to rinse it off. If you do not remove it properly, treatments will leave hair greasy rather than shiny.
Conclusion 
Thus, once you use the Ketomac dandruff shampoo, you will get rid of your dandruff and hence freedom from your dry scalp. When you follow all the things that have been discussed in this article, you will not face dry scalp for sure.