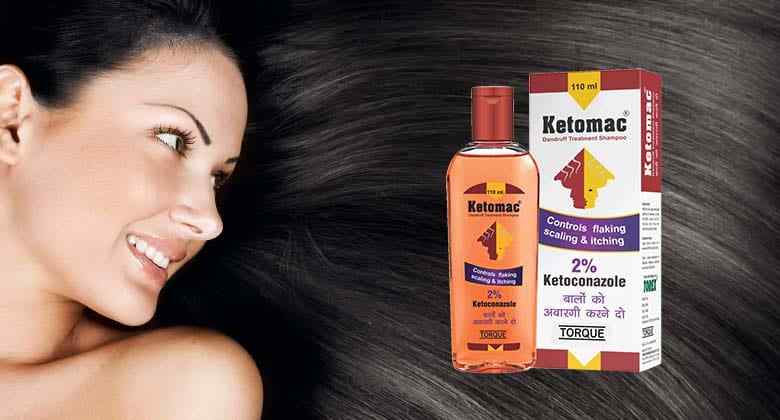 Your hair is like an asset to you, and you cannot take them lightly. Even if you are trying different techniques, treatments, or smoothening on your hair, you must ensure that your hair is in good condition. You can always ensure that your hair is effective, safe, and, most notably, robust. Indeed, silky smooth, gorgeous hair is a dream of any person. However, maintaining it in that way is not at all a cakewalk. The typical hair issues you face are split ends, extensive breakage, dandruff, dry and even damaged hair, etc. Go through this blog section to learn more about hair care after smoothing.
Similarly, the hair products you use, such as conditioner, shampoo, hair mousse, etc., can harm your hair a lot, making your hair extensively frizzy. If you find reasons behind your hair damage, you might want to know how dust and pollution in the environment are harming your hair. The point is that once you find your hair getting harmed and rough, make an appointment with your hairstylist or go to a salon for hair smoothening. Through hair smoothening, you can even manage your hair more quickly. And of course, if you have got your hair smoothened, you must be thinking about how to take care of your hair after smoothening. Remember, there are some unique and exclusive tips that you need to take care of to extend the impact of hair smoothening. Keep on reading the article until the end for more information:
Immediate Hair Care Guidelines 
These points would turn out to be effective after smoothing hair care tips. After your smoothing treatment, there are some essential things that you require to do immediately.
Don't put your hair at the backside of the ears.

Ensure that you do not make your hair wet for at least three days.

Ensure that you do not try to tie your hair immediately after smoothening.

It would help if you were careful while sleeping. Your hair has to remain straight while sleeping.
Once you keep these things in mind, you will ensure proper affectivity.
After three Days – Hair Care guidelines 
The next three days have passed once you have followed the immediate care, and you need to do something different. Here the things you should follow are like:
You didn't wet your hair for three days. Now, make sure that you shampoo your hair with a mild shampoo and apply a conditioner. Keep your conditioner for a longer time than general, and then wash thoroughly.

Make sure that you do not use hot water to wash the hair, as it might wash away the moisture from the hair.

A leave-in conditioner always works wonderfully. It keeps your hair soft and smooth, and it will guard your hair against turning out to be dull and frizzy.

Make sure that you take a wide-toothed comb and gently brush your hair. Remember, it has to be followed every time you comb your hair. There is no need to go harsh. Slowly comb the hair to separate the hair strands from each other. It would be better if you never used a hairbrush.

It would also be good if you use hair serum regularly, and it might create a shield on the hair to protect it from pollution and dirt.

You can also apply any homemade hair pack to cater to the essential nutrients to your hair. It can be otherwise lost because of the usage of chemical products. If you don't have time for home remedies, you can go to salons for a hair spa.
After fifteen Days of hair care guidelines 
You have already done everything discussed above throughout these fifteen days after hair smoothening. This is the time to take proper care of the health of your hair from inside and outside. You can ensure that you do hair care after smoothing properly once you follow all these things:
Make sure you have a nutritional diet with lots of fruits, dairy products, nuts, and vegetables.

You must trim your hair at regular intervals. Hair trimming keeps your hair in excellent condition, and you can conveniently get rid of split ends.

Make sure that you do not use heat on your hair, as the high temperature might destroy the hair's natural oil. If you need to blow dry, you can go for a relaxed blast mode.

Do you know how much chemicals and heating get used to straight and smoothen your hair? Yes, it might be challenging to digest for you now, but you have to do it. So, make sure that you do not highlight or colour your hair for the next six months.

Then make sure that you always wear a hat to keep your hair safe from heated sun or rough wind.

Try to apply an anti-freeze spray to keep the moisture off your hair intact, and it even averts your hair from getting tangled.

Ensure that you do not pin up or tie up the hair, as those can leave crenellated marks on your hair to make it appear odd.

Ensure that you do not shampoo your hair regularly if it is not very greasy. You must follow this as part of

hair care after smoothing

.
Remember, once you follow all these things, you can ensure that your hair is safe, healthy, and, most importantly, clean. You cannot take any chance with your hair and the overall upkeep of your scalp and hair. Your smoothening will go for a toss if you ignore your hair.
Conclusion 
Thus, you can also use Ketomac shampoo to ensure that your hair is clean and safe. There are special shampoos that would make sure that they work on your hair and, at the same time, are not too extreme for your smoothened hair.