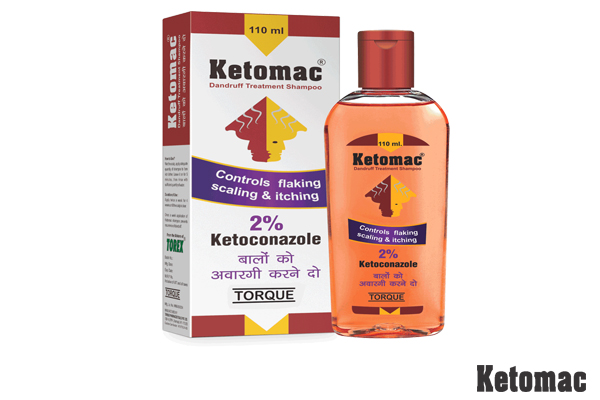 There are always times that you experience hair and scalp issues. Sometimes a prickly, flaky scalp designates merely dry skin. Other times, it could signal an underlying skin matter like psoriasis, seborrheic dermatitis, or even a fungus known as Malassezia.
If you think that you use the best shampoos, but they are not simply working for you, you need to think beyond general shampoos. It would help if you opted for medicated shampoo in India, working for your specific issues. Indeed, these medicated shampoos ensure that your specific problem gets resolved without any side effects. You use your available shampoo for washing your hair to replace the general shampoo and take a bath.
How does a medicated shampoo work?
Various folks wonder if medicated shampoos actually work or in case such claims are just marketing hype. In most cases, dandruff shampoo, antifungal shampoo, and even prescription shampoos for diverse scalp issues or ailments usually work, so professionals suggest these medicated options. You can check out the medicated products of Ketomac.
Now, different from ordinary shampoos that possess just the cleansing agents, medicated shampoos own drugs that work on your scalp and treat skin conditions. Just as you could apply the cream to a skin rash on your arm, you might apply medicated shampoo to your scalp to reduce inflammation and calm itchiness. Different medicated shampoos are meant for severe dandruff and can be purchased over the counter, and there can also be some shampoos that demand a doctor's prescription.
Usually, in the beginning, you can start by treating your itchy, flaky scalp with a hugely available medicated shampoo and then follow up with a dermatologist if that treatment does not solve the issue. And remember, different kinds of scalp problems demand different medicated shampoos, and once you use them for some weeks, you will see the results.
Dandruff and seborrheic dermatitis
The pittosporum oval yeast usually triggers dandruff and seborrheic dermatitis. These are treated with shampoos that possess antifungal agents, such as zinc pyrithione, ketoconazole, selenium, and even sulfur. These would work for these conditions, and you would get the relief you seek. You can get different options in medicated shampoos once you look for them.
How do you choose suitable medicated shampoos?
Since people are getting aware, they are replacing their general shampoos with medicated ones to fight off their specific hair conditions. It is a good move because when you know that the shampoo you are currently using will not heal your specific issue, you must replace it. The role of a general shampoo is to ensure that your hair is clean and your scalp is fresh, and it would only ensure the cleanliness of your hair and nothing more or less.
But when you have a medicated shampoo, that will be an issue specific, and it means it would target a specific hair or scalp condition. If you feel that these medicated shampoos would work for the conditions, you are wrong. These medicated shampoos do generally work for the overall welfare of your hair and scalp. You can be sure that you get hair and scalp that is fresh and clean and free of any specific conditions. Since the medicated shampoo would work on your condition, you can ensure that you work towards better results. But then, since the world of shampoos is overcrowded, it gets vital that you know which shampoo to pick and which not. Have a look below to find out how to pick the right medicated shampoo.
Always check the brand.
The foremost thing you should keep in mind is the shampoo's brand or make. It does play a crucial role. Many people think that any random medicated shampoo is a good option. But that is not the case. Since your hair and scalp are precious, you cannot take a risk with them. What is the point if your hair or scalp gets damaged because of the wrong usage of shampoo? It gets crucial that you pick the shampoos that belong to a brand that has earned a name in the industry. For example, you can check out the variety in the realm of Ketomac medicated shampoos. You can be sure that whichever shampoo you pick this way; works for your condition.
Check the reputation
Then reputation of the make is one thing that does play a role. You cannot simply avoid the reputation because that would open up a lot of information for you. Once you know that the brand you are considering for yourself is good, you can be sure that you will get positive results. The point is simple, a good name or brand would never want that its hard-earned name and good reputation goes for a toss. They would do everything to ensure that their products are good, effective, and safe. They would never want to disappoint their users in any sense. In this way, once you pick a make with a good reputation, you can be sure that you get content results.
But on the other side, if you pick a random brand that does not have a good name or has a random reputation, you might get bad results. Yes, the point is, since the name of the brand is already shallow, it might not put effort to content for its users. So, it depends on you to make a move thoughtfully here. After all, it is about your hair and scalp's overall health and good condition. Once you take precautions before purchasing the products, you get your desired results.
Check the specification
Just because shampoo is a medicated one, it does not mean it will suit you. Make sure that you check the specifics of the product. Once you check the specifics of the shampoo, you can be sure that you know what exactly it is going to do to your hair and scalp. For example, if you have dehydrated scalp and hair, you can look for a medicated shampoo meant for dry scalp and hair. Then if you have dandruff, you can ensure that you pick a medicated dandruff shampoo that works on your dandruff. In this way, you would get the shampoos for the specific needs and hence, the best outcomes. You can even check the ingredients of the product to be double sure. For example, if you know that you have an allergy to a specific thing often found in shampoos, make sure that you check the ingredients list of the shampoo pack before making a purchase and ensure that the allergic ingredient is not used in the shampoo.
Conclusion
So, you can check out the options, and you will get the right and most effective medicated shampoo in India. These shampoos are more effective and powerful if you use them properly and choose them thoughtfully.