Choose Medicated Shampoos For Your Dandruff For Best Experiences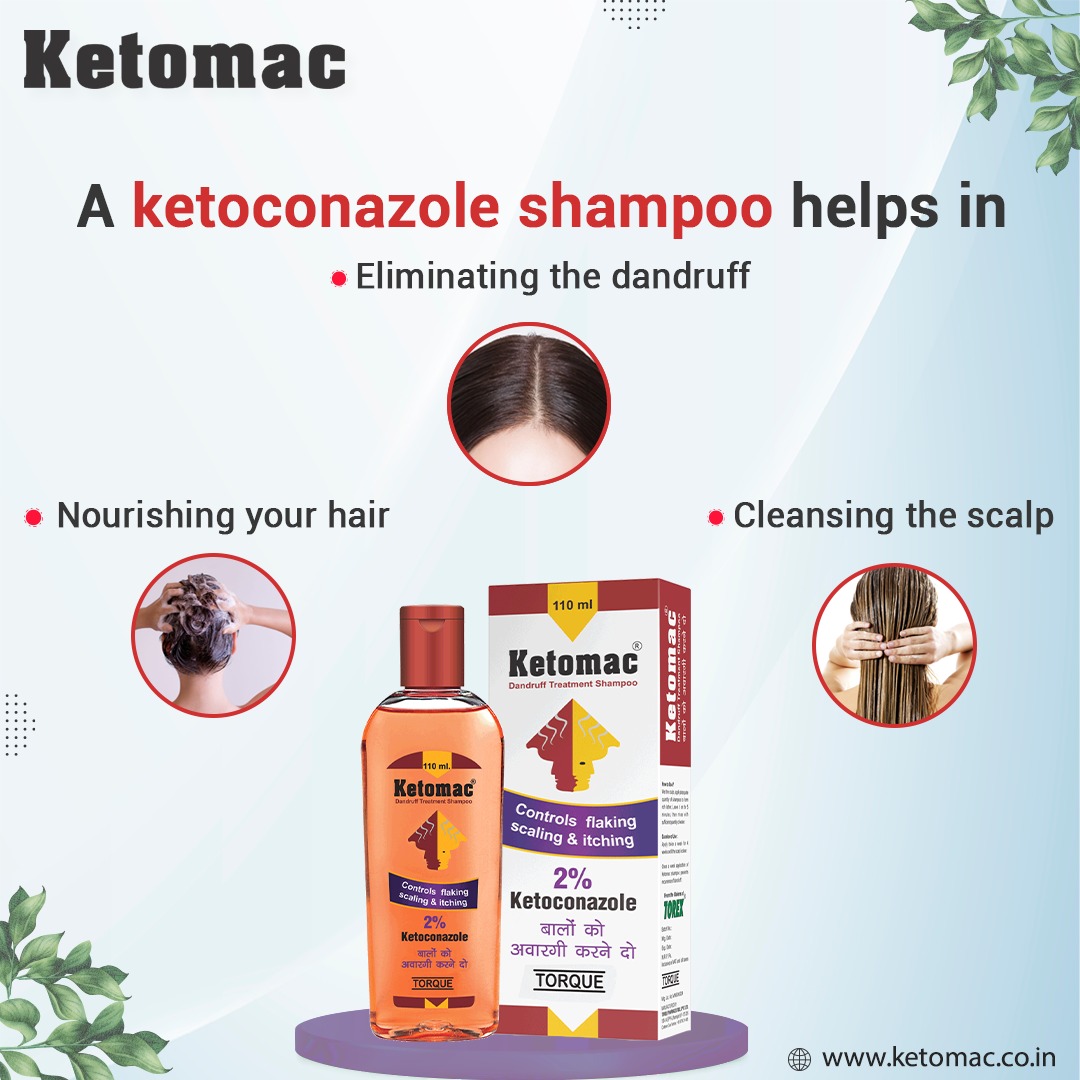 You look forward to being sure that you get the best possible solution for your needs. Getting clean is crucial to control the overall chemicals and other products that you put on sensitive skin. The point is that you cannot simply be harsh with yourself. Now, talking of your hair and scalp, how many times do you think about the products that you put there? Come on; you need to consider what you put and why. And if you are avoiding anything and everything, it is a problem too. You must invest in a good shampoo for your hair and scalp conditions like dandruff.
If you choose the best-medicated shampoo for dandruff in India, you can be sure that it works gently and effectively for you.
You can go for ketoconazole shampoos as they do treat fungal infections that emerge on or around your scalp. In some instances, you would see that a healthcare professional might even recommend using ketoconazole for other types of off-label purposes as well. Anyhow, you can check out a variety of natural and good quality ketoconazole shampoos in the realm of Ketomac. The brand gets you the perfect products for your particular needs.
What is it?
Ketoconazole shampoo is a red or orange liquid that you can easily use to treat fungal infections on your scalp. It contains ketoconazole, which is quite a synthetic antifungal agent. Since it is around 2 per cent in the product, it would not trigger any harm. You can find it in both over-the-counter (OTC) and prescription strengths.
Choosing organic or natural products 
Going for natural and organic products such as products by Ketomac, you would know you get only quality ingredients. You formulated to evade any harmful ingredients, which can irritate delicate skin or even lead to future skin problems. You must know that natural and organic products can even help with your dry scalp skin, dandruff, and other common issues. The harshness of chemicals would not even come closer to your head, scalp, or skin!
What triggers dandruff?
Before you take up your path to choose the right and effective Ketomac shampoo for your hair problem of dandruff, it would be nice if you know about the things that do trigger the condition of dandruff in your hair.
Have a look at some of them right below:
Genetic predisposition 
This is not entirely true, but yes, different aspects are hereditary and might lead to dandruff, such as sensitivity to your oleic acid.
Hormones issues 
This is true that oil is a must to keep the scalp moisturized. Still, massive production of oil is also dangerous as it may trigger the development of the fungus Malassezia globosa and might even activate dandruff. One of the main reasons behind this upsurge in oil secretion is simply hormonal (oestrogen or even progesterone) imbalance.
Diet can cause dandruff. 
The huge high sugar content could lead to it because sugary items boost the overgrowth of yeast linked to it. Also, sugar is inclined to diminish vitamin B, which is an anti-dandruff component. So, at times, your food might add up to the reasons to fetch dandruff in your overall hair.
Keep a check on your stress.

Stress emerging and coming up from long working hours, personal crisis, or other personal or professional reasons might aggravate hormonal imbalance or stimulate inflammatory chemicals. It seriously impacts your scalp's barrier functionality. Once you reduce your stress levels, you will heal your scalp and hair!
Hair colour 
Are you one of those who apply a lot of hair colour? Well, in case that is the case, then you might experience dandruff in your hair. The thing is that some of the harsh chemicals in the dye itself might head to the annoying scalp and further might trigger dandruff. Also, such chemicals incline to draw out moisture from your scalp and even make your hair and skin too vulnerable to it.
Pathetic hygiene 
In a few days, your hair could be the home of sweat, oil, filth, and dead cells that can only get washed away with a proper and even effective hair wash. But, in failure to do so, dandruff could stem, which may also grow to extreme problems such as Tinea capitis. So, be careful about this thing.
Is your shampoo Dermatologically Checked?
You must check in case the shampoo you are thinking of using is dermatologically tested or not. It is simply for the reason that this is a thing that one of the crucial things that every skincare or haircare product should go through. Moreover, the dermatologically tested label ensures the efficacy and safety of dandruff medicine. When you are confident that the shampoo you use is rightly tested, you can be definite that the shampoo will not impact your hair badly. The test could ensure that:
The product is quite -tolerated by individuals who tested it
The product is safe
The product has been rightly tested on human skin
So, be thoughtful about these aspects.
Check the shampoo ingredients.

Once you search for a medicate or any shampoo or any other type of hair product, make sure that you go through its extensive ingredients. Different factors get used in shampoo, and you need to make sure that the ingredients are safe for you. If you have any allergies, ensure that you check the ingredients before you even make a preference. Furthermore, the ingredients of shampoo will inform you a lot about the product.
As an example, in case you examine the ingredients, you instantly are going to know in case there is any chemical in the shampoo or not. Hence, you can so make your shampoo choice. It would be beyond the captivation of the shampoo packaging or design, and you will make a proper choice once you explore the ingredients rightly. If you check out Ketomac shampoos for your dandruff issue, you will find the ingredients it has qualitative.
Choose only Mild Shampoo.

A good and effective medicated dandruff shampoo must have the quality to work for every type of hair. A product that is supplemented with the perfect choice of natural oils and scalp-friendly ingredients has been witnessed to be suitable for both dry and oily scalp. So, you can easily select a shampoo that is not just good for dandruff but even ensure that it acts for all types of hair types and that too mildly. After all, the shampoo you choose should be as per your scalp's requirements.
Conclusion 
To sum up, you can choose to use medicated anti-dandruff shampoo in India and ensure that your hair and scalp are clean and safe. Of course, once the suitable shampoos become a part of your routine, your dandruff will clean up soon. Just make sure that you constantly use the shampoo for washing your hair a minimum of twice and a maximum of thrice a week!