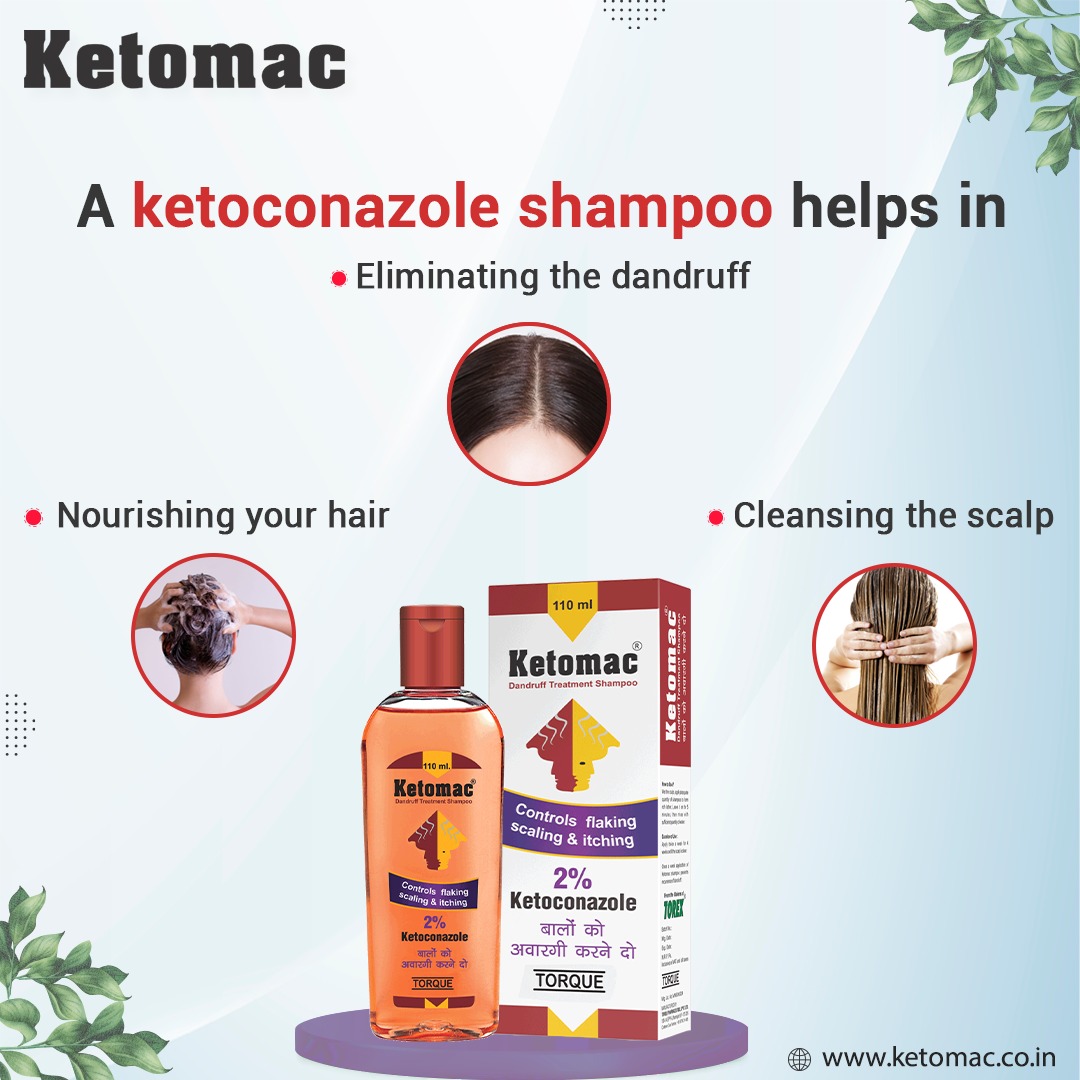 Your beloved hair is indeed an essential part of your overall appearance. When experimenting with various hair treatments such as hair smoothening, keratin treatment, hair straightening, and more, make sure that your hair is in brilliant condition. In this post, you will learn how you can take good care of your hair after smoothening.
There is no doubt that hair smoothing gives you a beautiful look that you have always desired. On the other hand, chemically treated hair turns out to be more prone to frizz, dryness & damage because of the wrong or incorrect products used in the process, like harsh shampoos and conditioners having sulphate, pollution, and other factors. Come on; when you have options like shampoo for smoothened hair and more in the realm of Ketomac, you would not need to worry about anything. These products would take good care of your hair.
You must know what helps repair damaged hair after smoothening and what type of hair products or shampoo must be used for your smoothened hair. Keep on going through the points to know more.
What do you know about Hair Smoothening?
Smoothing your hair is a temporary treatment known as the Brazilian, Keratin, and even protein. It is a chemical process involving soaking the hair in a formaldehyde solution. Then dry it, and then straighten it. It refills lost protein in your tresses, making them stronger and more lustrous. Of course, this treatment of Smoothening leads to frizz-free, straight hair that can last for up to six months or even longer.
How can you Take Care of Your Hair after Smoothening?
Smoothing your hair for that of straight as well as silky hair sounds too alluring. However, this treatment involves chemicals that can damage your hair. It might look like an easy task but hair care after your hair smoothening and keeping the same for a long time is not that easy.
It is essential to offer special hair care after smoothing. If not done rightly, it turns out to be more prone to frizz, dryness, and even damage. So, you should know how to take good care of your hair after smoothening.
What to avoid 
– For a minimum of 48 hours, it is essential that you avoid getting your hair wet. A tiny amount of water can trigger a crinkle in your freshly entirely done treatment. So, keeping your hair away from water is a must right away from your smoothening treatment.
– It is essential that you work on your sleeping posture too. You should compromise your sleeping posture for nearly three days because you should ensure that your hair is straight all through the night while you are lying in bed. Similarly, for better hair health, try to switch out your pillowcase.
– Avoid tying the hair or tucking it behind your ear with simply a hairpin because such a thing will bend your hair and leave a wrong spot on it.
Is there any Side effect of Hair Smoothening?
Well, everything has some or other side effects if it has chemicals. And since you know that this smoothening treatment has chemicals involved, they have some side effects that you should know about.
Smoothing your hair indeed makes you look all clean and neat. However, you must be aware that it has many consequences. Hair smoothing might generate satisfactory results, but it also has adverse side effects.
Hair loss 
The most common type of side effect of hair smoothing is hair loss. Too much usage of different chemicals and heat weakens your hair follicles, and it causes them to detach at the roots and then fall out. It ends up in hair loss. Your hair strands' amino acids and disulphide bonds are damaged and rebonded, giving them a provisional new texture. As an outcome, hair strands lose their natural strength and texture and start to break.
In other words, did you have any idea that chronic hair fall is the most common type of side-effect of hair smoothening? The heat and different harmful chemicals used during the treatment trigger your hair follicles to turn out to be weak and detach right at the roots. This, in order, leads to excess hair fall. Also, remember that a couple of months into the treatment, your hair strands incline to lose their natural strength and begin to break.
Scalp Dryness and dehydration 
Similarly, the chemicals used in hair smoothing can trigger scalp dryness, leading to dandruff and dehydrating hair. Similarly, split ends can also be triggered by exposing your hair to high temperatures during a hair smoothening treatment. In other words, hair smoothening can give you utmost relief from unmanageable curls and frizz, no doubt. However, it may strip the moisture out of your beloved hair, leaving it dry. Firstly, the chemicals used during the treatment leak into the scalp, flaky its surface. And secondly, the remainder of the toxins used to change the structure of your hair make your hair brittle. It is, therefore, perfect to oil your hair before you go for every wash. Oiling regularly will make your hair soft and smooth and guard it against being utmost dry.
Loss of your natural hair texture
Hair smoothening or even rebounding seems the most acceptable option, especially when you wish to keep it fuss-free and easy to style. To make your tresses look parlour-ready at all given times, you put them through harmful procedures, and it is when your natural hair texture goes for a toss. The disulphide bonds and amino acids in your hair strands get broken and rebonded to get them a new structure. In this process, your hair's natural type of texture gets lost!
Experience Split ends
Dry, brittle, and frayed ends are probable to cause split ends. And once you notice one split end, you should be prepared for a group of split ends to follow. And do you know what's to be responsible for? Your hair smoothening treatment! Yes, you gulped that right. During a smoothening treatment, your hair is simply getting exposed to high-temperature heat, and it is something that triggers split ends. Split ends, in turn, not just harm the hair strands but even incline to weaken the hair follicles. People often do not realize that they have split ends, and hence, they find it hard to get rid of them. But since you know now how you may have developed it after your smoothening procedure.
Conclusion 
To sum up, whether dandruff treatment for smoothened hair or anything else, you do the right things once you are informed. And if you want, you can even try out some after smoothening shampoos by Ketomac.