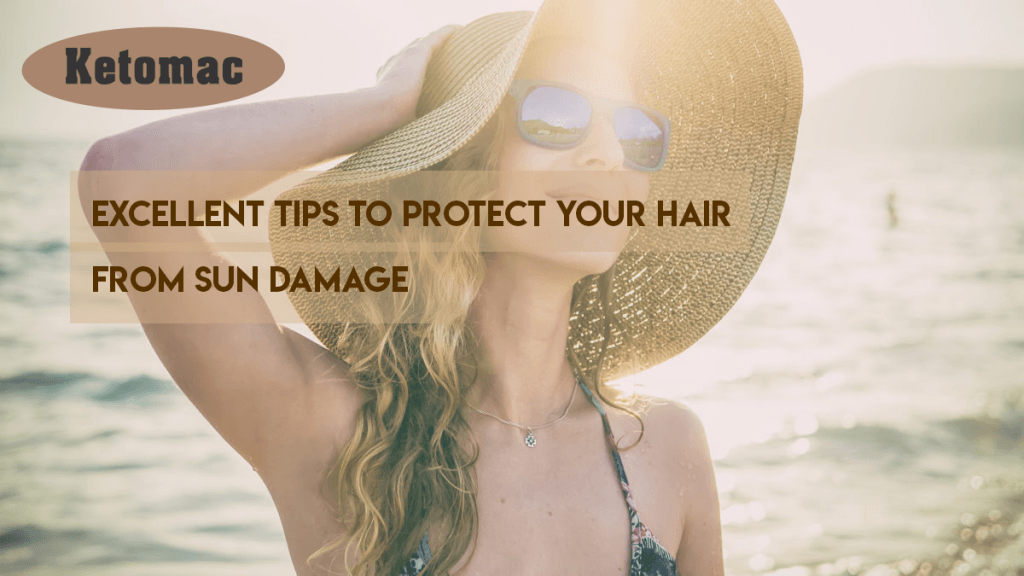 Many people believe that hair is a non-living entity that emerges through the scalp, and it doesn't get damaged the way our skin does. You may not experience sunburn symptoms on your hair the way we experience on our skin; the hair still gets damaged. If we fail to take measures for protecting our hair from the sun, it could result in a dry, brittle, and dull mane. The damage worsens when you dip in the pool because of the drying effects that chlorine and salt have. Do you wonder how to protect your hair from sun damage?
If your hair is coloured, the sun can also change your dye job. Hair experts say that bleached hair is more vulnerable to damage as they have open hair follicles, exposing hair to oxidation damage caused by UV rays.
Tips and Suggestions to Protect Your Hair from Sun Damage:
Make hats a part of your look

.
Hats, hands down, are a great addition to your wardrobe and change your appearance; they also help protect your hair from sun damage. Hats will keep you more relaxed and keep your skin, hair, and scalp happy.
If you are not wearing a hat, it is good to apply a sunblock with Zinc oxide in areas of the scalp exposed to the sun due to the thinning of hair. Applying sunblock cream on areas where your hair part and your crown will help protect the vulnerable areas.

It would help if you used a gentle shampoo that cleans your hair without ripping off the moisture from your hair. You can use 

shampoo Ketomac

 for long, shiny, and healthy hair.

Natural oils are the best remedy for dry hair and protect hair from the sun. They not only smooth your cuticles but also add shine and offer sun protection. The recommended types of oil are raspberry, seed, avocado, coconut oil, and olive oil.

These were some preventive tips for protecting your hair from damage, but some homemade masks can help rectify the damaged hair if your hair has already been damaged. These masks also help in treating scalp conditions such as dandruff and itching. There are a few

symptoms of dandruff you should be aware of

 

to take measures in time.

Here's a look:

Take some Aloe Vera Juice and mix lemon juice in it. Apply it to the hair and leave it for 15 minutes, followed by a rinse with normal water.

One of the most effective remedies for sun-damaged hair is applying a mask of honey and ripe mashed banana. Keep the mask for 30-40 minutes and wash with normal water.

We all are aware of the beautiful benefits of eggs on our hair, and they also cure damaged hair. Apply a whipped egg to the hair and leave it for 15-20 minutes. Wash with lukewarm water. You can also mix some olive oil and honey into the egg for nourishing the scallop.

It is essential to use a quality shampoo that promotes hair growth and improves your scalp condition for daily hair care. The 

Ketomac shampoo benefits

are too many to list down, and the effects are visible within a few days of use.