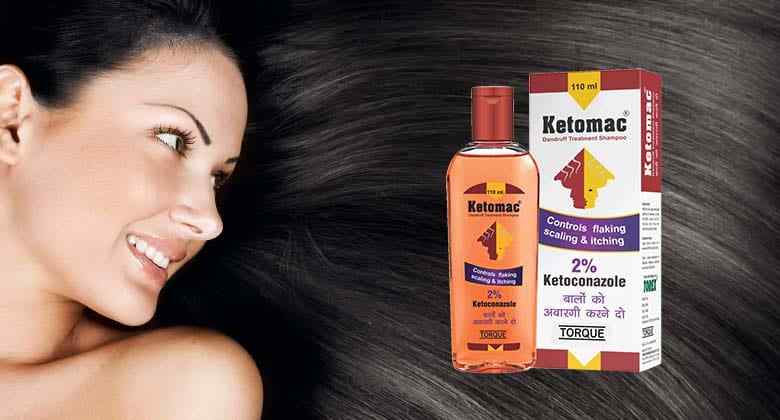 Your hair always tells you a story, right? Do you ever wonder what type of story your hair is denoting? Come on; you cannot take a risk with the charm and health of your hair. You can always use the products that keep your hair in the best shape and strengthen it. Of course, how many of you have ever tried to use coconut milk on your hair? Do you even know coconut milk benefits for hair?
Once you know how coconut milk is good for your hair, you will fall in love with them. The rich ingredients found in coconut milk are beneficial for your hair and can be miraculous for you. For your information, coconut milk is formed from the white flesh of ripe coconut shells blended with water. This is something different from coconut water which is the liquid that is already within coconuts. Coconut milk has been traditionally used as a drink or beverage and added to soups, coffees, and other dishes. Yet its nutritional nature is gathering attention for topical usage.
When you talk about hair health, coconut milk could restore moisture and strength, amidst other possible benefits. These benefits are mainly associated with coconut flesh (a comprehensive source of coconut oil) and not the water used to create coconut milk.
Excellent Coconut milk benefits for hair 
Coconut oil has been hugely flaunted as a nutritional fat source that might supposedly help keep the hair, skin, and even nails in the perfect shape. The oil is only one of the ingredients of coconut milk. Once you talk about your hair health, coconut milk is considered to have the following advantages possibly:
It is high in Lauric acid
.
You know Lauric acid is one of the chief ingredients found in coconut. This long-chain or medium-chain fatty acid is famous for its capability to penetrate hair easily and help strengthen the cuticle.
It is high in protein
.
You know that your hair is formed up of keratin, and it is a type of protein sustained by the types of proteins you consume. Coconut milk has a rich protein profile that can keep your hair strong. Of course, if you feel that your hair is too light and feeble, you need to start using this oil. Here you can gain such benefits from drinking coconut milk, and you can also reap the advantages by applying it topically.
It is rich in vitamins C, E, B-1, B-5, B-3, & B-6
Though proteins, fats, and even carbohydrates are the macronutrients that your body requires to function correctly, you also need the assistance of micronutrients. In the theoretical sense, certain micronutrients found in coconut milk might keep your hair healthy, firm, and even moisturized. Such include antioxidant vitamins C and E and B vitamins B-1, B-3, B-5, and B-6. You use it, and you get it all! Of course, you took it right; all these vitamins are in this coconut milk.
Coconut milk slows down hair loss
.
The story is not yet over if you are still thinking about how good coconut milk is. Coconut oil has also been noted for forming the hair cuticle stronger. It is so that the dangerous and harmful substances and water would not lead to breakage as quickly. In turn, you could find a diminished rate of hair loss linked with damage.
It restores dry scalp and hair. 
The natural fatty acid nature of coconut milk has extensive moisturizing effects. These can restore dry hair and scalp, working as a rich conditioner for harmed hair. Once you apply this coconut milk to your scalp and hair, it will drench the entire area richly. Every hair strand would feel wet and pampered. Remember, you need to pamper your scalp and hair to not get dry and damaged. You get the best outcomes once you keep the hair and surface clean and safe.
Time to say goodbye to your dandruff with coconut milk 
You know coconut milk is notable and famous for its moisturizing effects to condition your hair and scalp richly and adequately. It works wonders for sure. Furthermore, coconut oil and milk have been found to have anti-inflammatory effects that could help scalp conditions such as dandruff. Of course, everyone goes through dandruff, but if you are highly impacted by it, you need to start using coconut oil and milk. Your dandruff will begin to disappear soon, and you will get a dandruff-free scalp in some weeks or months. Here, consistency is the key! To this end, you know certain drugstore dandruff shampoos possess coconut oil added to them, coupled with the more traditional types of ingredients, such as Pyrithione zinc.
How to use coconut milk for hair?
You can make use of coconut milk and related products for your hair health in the following manners:
Can apply a homemade hair mask.

Can give a try over-the-counter shampoos and conditioners that are formed with coconut oil or milk for regular use. For example, you can try out Ketomac shampoos!

Make use of pure coconut milk as a scalp treatment.

You can also drink coconut milk for its nutrients to support your hair from the inside out.
Keep in mind that maybe many drugstore products possess coconut oil; these are not believed to be as strong as pure coconut milk. It would help if you considered using pure coconut milk on the hair and scalp for the utmost benefits instead. But of course, if you are using Ketomac shampoo for hair loss, you might get the best outcomes. It has the ingredients that give your hair the shine and support it craves for.
Conclusion 
So, when you can make sure that your hair stays shiny, intelligent, strong, and sexy, give a try at coconut milk.