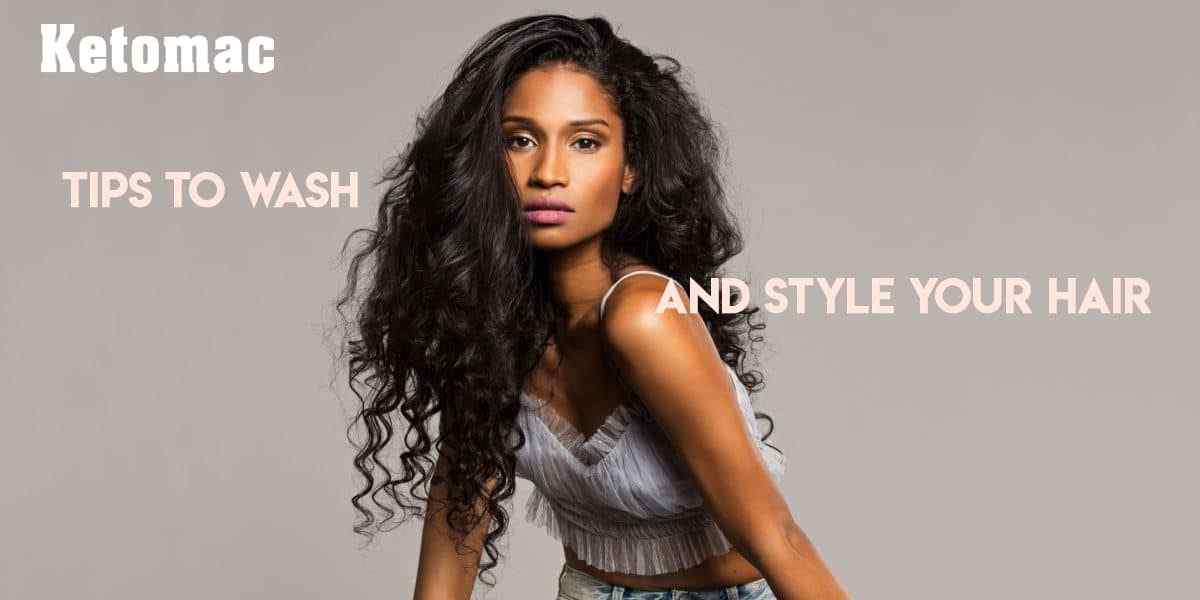 Your hair enhances your beauty and gives you the glow that keeps you fresh. You can do many things with your hair by styling them once you know how to wash and style your hair. It might interest you that washing has a significant role in helping you make different hairstyles.
 Give your hair a Proper Wash
Before you go any further:
Give your hair a proper wash.

Ensure that the hair is appropriately wet, and then apply the right shampoo like 

Ketomac anti-dandruff shampoo for women/ladies

 with your fingers.

Make foam and ensure that the shampoo reaches the roots.
You have to clean your hair to get rid of any dust or grease. If you use suitable shampoos, you will get soft and smooth hair after your wash. These shampoos contain conditioning and moisturizing ingredients that battle curl and leave your hair looking silky and soft. The type of shampoo you use makes a significant difference. For example, if you have greasy hair, you require a shampoo having more concentration on the cleansers than moisturizers. It will help in the deep cleaning of hairs.
What is your hair routine?
Washing is not all about soaking in the water and applying the shampoo; there is more to this. You have to make sure that the shampoo enters your hair correctly and touches the scalp. And when you talk about conditioners, it is a whole new story; you have to concentrate on applying them to the tips rather than allowing them to touch the scalp. Apart from this, even leave-in treatments can help keep your hair healthy and firm. You can know about different treatments and go for the one that suits your needs and hair type. Suppose you have an oily scalp, then you can go for Ketomac shampoo for oily scalp.
What should be your hairstyle this summer?
Once the humidity arises, every day seems like a bad hair day. On dull and draining days, all you have to do is add one braid on one side of your head and top it off with a cap of your choice. It would keep you cool and intelligent.

Next, make sure that you keep your back free from hair locks. Just keep hair off your back and shoulder both. What you can do is you can tie the hair in a high ponytail, ponytail straight back, and secure. You can give your hair a fresh spray to keep them clean and fresh.

You can go to a chignon too. It conventionally includes a sleek twist with inserts at the ends. Talking about the summer version, it is way less severe. You have to twist tinier sections of hair at the back of the head and pin them up with the correct pins. This way, you would get rid of all those lurking hair on your neck.
Thus, there is a myriad of things that you can do with your hair and keep them stylish and clear of dust, grease, and oiliness with the help of Ketomac shampoo.