What Should You Do For Your Dandruff? Can A Shampoo Help For Your Dandruff Oily Hair?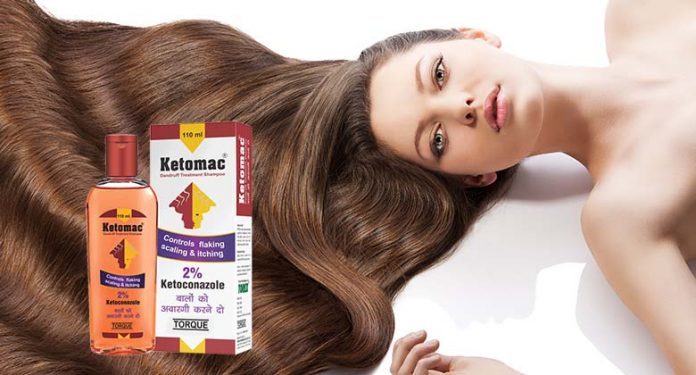 There are people out there who are suffering from dandruff problems. You may feel the thickness of dandruff only if you know how precisely it feels to be one of the victims. Dandruff not just gives you an ugly look, but it even makes you feel filthy. No matter how stunning or smart you look or how fascinating your features are, everything else will not matter if your dandruff is overpowering your personality.
There is no sense in losing heart; it is not the world's end. You can conveniently use anti-dandruff shampoo for oily hair or even dry hair. These are the hair products that may act as your weapons against dandruff. Perhaps you don't get the outcomes in a single day or a week, but in two weeks or so, the outcomes will be there for you to witness. You are going to find a massive amount of deduction in your dandruff. After all, it is all about your overall hair care, and it does take some time. No matter how vivid and compelling every shampoo may be, take some time to clear out dandruff from your head.
What is getting you irritating dandruff?
You may easily blame heredities for different things like a receding hairline, a curved nose, crippling anxiety, and more. But the condition of dandruff is not at all one amidst these. So, what activates dandruff? The truth is that you do.
Of course, all the peeling, embarrassing white flecks are there because of your bad grooming habits, not any tending genetic order. So, if you thought that you might blame your parents for this dandruff problem, you were pretty wrong. Dandruff is entirely preventable, and you can get rid of it without any regrets. It would help if you thought a little more careful about what you do about your hair care, and you will see the results.
A few habits you should avoid 
– It is crucial for you to know that shampoo should not be used regularly. It would help if you accepted the fact, and you will resolve different types of hair care and scalp matters. The task of your shampoo is to clean up the excess oil, filth, and product build-up. A simple rinse will remove most of such things, and the additional build-up has to be rubbed out with proper shampoo every second or third day. Otherwise, you might dry out your hair and scalp by simply stripping away necessary oils that keep everything nurtured and robust. In such an instance, your skin flakes and hair sags. It is not at all good.
If your dandruff is resolute, it could hint at a more significant problem like a fungal infection or even seborrheic dermatitis, a scaly, itchy skin condition. There is no type of need to allow these things to persist. If the shampoo mentioned above treatments are not solving the issue, you must visit a dermatologist right away to get a proper and high-grade prescription medication.
– Do you wash your hair very rarely? You cannot get your hair a wash after long intervals, and your hair demands nurturing and proper care. Simply because you are occupied, it does not mean your hair should be neglected.
Of course, once you check on these things, you can be more confident that your hair is taken care of. You can better deal with your dandruff or any other hair issue—it is all about your efforts for your hair care.
What to see in a proper shampoo?
Okay, so you are one of such people who are frightened of using the wrong shampoo or hair product, right? Well, you must be thoughtful about everything you use. You cannot just pick anything that turns out to be an issue for you. There are different types of products that look ideal, but they prove unhealthy for you.
You can always choose a proper shampoo that works wonderfully for you. Once you have the correct dandruff shampoo for your oily hair, your scalp stays clean, safe, hygienic, and effective. What is the significance of your hair becoming a victim of your negligence? Everyone should know a few crucial things before choosing shampoo for their hair care. Have a look below:
Never go by advertisement. 
Indeed, this is the foremost thing that everyone should be bearing of. Different celebs do exciting as well as happening advertisements for shampoos. But do you know what the type of shampoo they endorse during the advertisement is the one they may themselves don't use? The thing is that you must not choose shampoo on the grounds of who is advertising it. You are wise enough to understand that such celebrities do advertisements because they are lucratively paid for it.
What is the point if you hear or see the advertisement and quickly get the shampoo for your dandruff hair? After a few days or weeks, you experience that your hair is getting worse or not improving. Here, the shampoo fails to work for you.
You must consider the hair and scalp. 
Once you select a shampoo, you need to hunt a perfect kind for your hair, but your scalp is something to be thoughtful about. For example, a person with an oily scalp could wish to consider a shampoo with sulphates that scrape impurities from the hair and take the oil out of your scalp. The crucial thing to do is clear: you read the label. The point is that most shampoos would mention clearly what they are for and are excellent for.
Remember, since you know that you have oily hair and want a dandruff shampoo; go for a dandruff shampoo for an oily scalp and hair.
Sulphates are not an enemy. 
You know sulphate could strip the hair a bit, but at the end of the day, if shampoos don't have sulphate, it might not lather up. Indeed, people do think that their hair is still muddy. It should not be avoided that the sulphates permit people to undergo a deep clean. However, it should also be considered that people with highly colour-treated, curly, or frizzy hair should look for sulphate-free shampoos that could not be as harsh. But yes, one thing is for sure. With the absence of sulphate in any shampoo, you need to be extra careful about your hair care and scalp when you use sulphate free shampoo. You may have to do a better massage and clean it up intensely. However, sulphate shampoo does everything for you for better cleanliness.
Conclusion 
You can check out the best anti-dandruff shampoo for oily hair and ensure that you have healthy and clean hair and scalp. After all, your hair matter, and you should take them seriously.