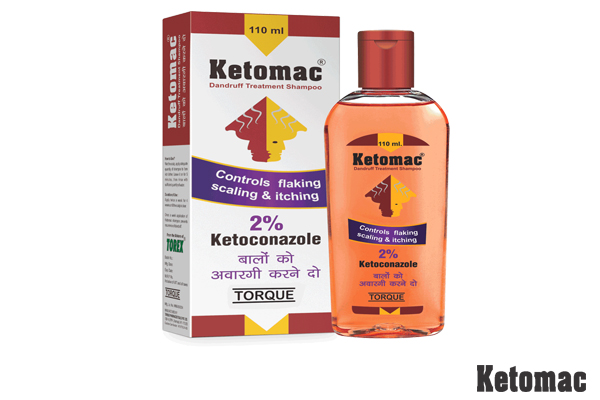 We all want long and shiny hair, but we all don't want hair problems. The hair problems are attached to the hair, and getting rid of them is quite a difficult task. Every day our hair comes in contact with many dust particles, direct sunlight, pollution, and so on, and that is why these things invite many hair issues. Having a hair problem does not mean you cannot get the desired hair back. This is a sign or an indication that your hair needs care.
Sometimes we forget to take care of our hair as we got so much occupied with our work. If you are only concerned with the skincare routine and hair care, then it's time to be extra active to take care of your hair a swell. Hair adds so much to our personality, and that is why we cannot underestimate it. One of the commonest of all the problems relating to hair one that always tops the list is the dandruff problem. Having dandruff in hair is as common as having pimples. It would help if you learned how to manage your work with your skin and hair health to strike a balance in both.
Almost everyone around is having the dandruff problem, so we have assumed that it has no solution. But Ketomac proves all of us wrong by coming up with the best-medicated shampoo in India. Ketomac is a brand that we can trust all the time. They always keep in mind the hair problems that are irritating us. Many brands deal with dandruff products, but they cannot generate the results due to their pitfalls.
They have not generated any results. Instead, they are harming our hair, and that is why you cannot use anything on your hair except Ketomac. The dandruff problem can be diagnosed from straight hair scratching and getting the white flakes as a result. You may also observe the dry white flakes in your hairbrush while combing and even on your shoulders. This can embarrass us, and we must try the Ketomac solution for it.
Dandruff is more annoying than any other hair problem; even the other hair problems are also due. The problem of severe dandruff starts with the minimum dandruff situation that we usually avoid. After avoiding it most of the time, we face severe dandruff that does not go quickly. We cannot just get rid of this problem overnight as we did not even get it overnight. But if you have just started facing this problem, you can get its solution by using the best medicated anti-dandruff shampoo by Ketomac.
There are many causes of the dandruff problem that annoys us. Some of the common are:
The problem of dry skin: There is no hard and fast rule that people having dry skin are more prone to dandruff problems. As even the one who does not have it can also have the dandruff issue. The problem of dry skin or scalp is common in winters as our hair becomes dry during it due to the temperature down. Even our skin becomes dry in winters, and dandruff can become more common on that skin type. The Ketomac medicated shampoo can help you restore the natural moisture in your skin that will help not make it dry quickly. This means this can help the dandruff problem.
The required hygiene is missing: When the required hair hygiene is missing from your hair, you can be affected by the dandruff problem. It is essential to maintain the proper hygiene level in your hair so that no microbe can make a home in your hair. If you are not washing your hair after enough intervals, you may face this issue. You can use the medicated shampoo by Ketomac to wash your hair regularly or after one or two days. Not washing on time means the dust, dirt, and oil get accumulated in your hair and make a home, and this will cause dandruff problems.
The solution for this cause is to start shampooing your hair with the Ketomac medicated anti-dandruff shampoo to see the best results.
Catching an allergy: One of the causes of the dandruff issue is that you may be allergic to a particular product like hair cream, spa, shampoo, or a lotion. Your hair may be sensitive to that product that can cause the problem of dandruff. Allergy can also cause itchiness in the hairs, and scratching them can cause dandruff problems. For this purpose, you have to detect the product that is causing you the allergy. Once you have detected the product causing allergy, you must stop using it in the future. The medicated shampoo by Ketomac generates the best results as it helps fight hair problems and keep your hair free from dandruff issues.
Suffering from the medical situation: The people who complain about the dandruff problem often are the ones who may have the medical condition. You may have heard about Seborrhea Dermatitis, which can be called a medical condition. This can affect our hair glands and can cause the problem of dandruff. It can also make your hair scalp red, and it is also like the other skin problems like eczema, etc.
Once you have detected this medical condition, you have to stop using any chemical-made hair products. The chemicals can even make the situation worse, and that is why you must stop using them immediately. You can use anti-dandruff-medicated shampoo as offered by Ketomac. You can also visit a doctor if you have this severe medical condition.
Yeast infection-causing dandruff: Yeast growth can also be the reason for dandruff, and that is why people who are facing the problem of yeast overgrowth face the dandruff problem. Sensitive skin is more likely to be affected by this medical condition. You can try some natural remedies to reduce the growth of the yeast or can start using the medicated shampoo.
These are some of the causes of the dandruff problems that we all face in common. We can keep a check on these causes to take some steps to avoid or prevent them. Ketomac offers the best-medicated dandruff shampoo in India that we can use daily for the best possible results. The Ketoconazole present in the Ketomac medicated shampoo and fight against the symptoms of dandruff as well. It can even control the hair fall problem, as once you face the problem of dandruff, you will see that you have started scratching your head for longer.
Scratching can make your hair roots go weaker and can cause hair loss problems. That is why the Ketomac shampoo keeps this situation in mind and helps us restore our hairs instead of losing them due to scratching. You can keep the shampoo away from the sunlight to maintain its effectiveness for longer. You can also try some simple tips so that you can get the best possible results.