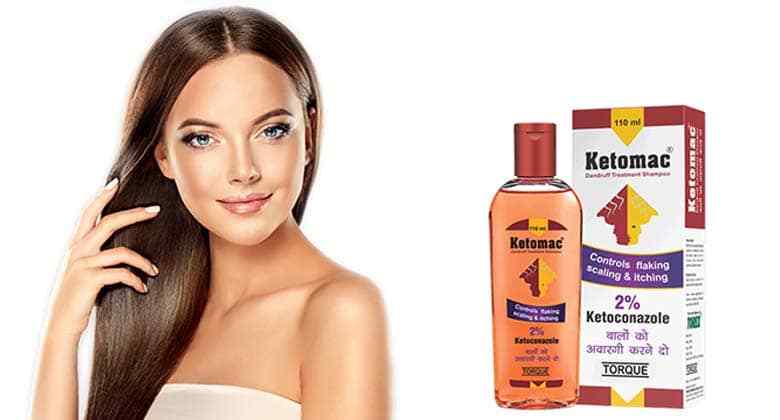 There is hardly any person in the world that hasn't undergone any hair issue. There are so many common hair problems that people go through. There are highly oily hair, dry scalps, hair fall issues, dandruff problems, baldness, etc. Hair issues have also increased because of everyday stress and pollution, the two major enemies of solid and healthy hair.
Generally, hair issues are more prevalent in women, or rightly put, and women are more concerned about their hair conditions. It is, hence, vital that you take good care of your hair so that the issue that primarily affects women and men all over the world stays away from you. After all, it is essential to know about the common hair problems that women face. Below are a few of the many hair problems most common in females worldwide.
Frizzy Hair
The issue of Frizzy hair is suffered by most of the women who go out to work. The air pollution, dust, filth, and dirt make your hair frizzy even if you have washed your hair the same day. Frizzy hair results from a lack of sufficient moisture in your hair. If you are thinking about what to do for your frizzy hair, then keep on reading:
– Always make use of a conditioner.
– Twice a week, use a conditioner on your hair.
– Make use of a hydrating mask once a week.
– Try to make use of a Sulphate-free, glycerine-packed shampoo.
– Make use of a diffuser when blow-drying.
– Allow your hair to air dry ninety percent of the way before blow-drying.
– Incorporate coconut oil into the hair routine.
Once you consider these things, you can get rid of your frizzy hair.
Dandruff 
Dandruff indeed ails men and women alike across the world. While pollution is one huge factor contributing to dandruff, there are other different reasons. The reasons can differ from fungal infection to poor lifestyle to messy hair. There is no need to say that dandruff becomes embarrassing if you don't keep a check on it. What is the point if your hair is always filled with dandruff? Your hair would look dirty and grimy. Moreover, dandruff would also make your scalp itchy and annoying.
What to do to get rid of dandruff?
There are so many things that you can do like:
First, you have to make sure that you are using the shampoo targeting your dandruff issue. A general shampoo would only clean up your hair but won't kick away dandruff. You can look for dandruff oriented shampoos and compare the brands or names at your convenience. Once you have the right dandruff shampoo, it will work wonders.
– Wash your hair regularly. Yes, it does not mean that you wash your hair every day, but you must hit a balance. Make sure that you wash your hair a maximum of three and a minimum of two times a week. Once you do that, your hair will stay clean and fresh. Clean and fresh hair helps you get rid of dandruff.
– Always try to apply shampoo carefully and correctly to your hair. Make sure that it reaches out to the roots and scalp. Moreover, when you rinse, make sure that you do it the right way. There should not remain any shampoo on the scalp or hair. People wash their hair most of the time, but they fail to clean the shampoo from their hair. When shampoo remains in the hair, it creates issues.
Split ends 
This hair problem is mainly suffered by women who have thick and coarse hair strands. Split Ends are also triggered by a lack of moisture in the hair. If you use chemicals like hair colour or blow-drying your hair, or you use straighteners and curlers, these frequently make your hair drier.
– The most typical way to get rid of your split hair is by going for trimming. When you get your hair a trim, you instantly feel relief from your split ends.
– Then you can use some natural and homemade remedies too. You can make packs of eggs, heated oils, Avocado, milk and rice, and ensure that your hair is free from split ends. These natural remedies will ensure that you get rid of your hair splits and don't have to go for a haircut or trim.
Hair fall 
Hair fall is possibly the main problem faced by both men and women worldwide. Hair fall could be a sign of some major problem or even the problem itself. Many youngsters these days are losing their hair right in their teens and twenties. Of course, it is a thing of concern. Where there are permanent treatments, other remedies can help keep the hair strengthened and intact. You can try the following things to get rid of hair fall.
– Vitamin for hair loss
– Regularly wash your hair with a mild and good quality shampoo
– Enrich your diet with protein
– Make it a point that you give yourself a scalp massage with essential oils. Once you massage your hair and scalp properly, you strengthen your hair roots.
– It is essential that you avoid brushing or combing your wet hair, leading to extensive hair fall.
– Always try to keep yourself hydrated
– It would be good too if you rub green tea into your hair
Thus, there are many ways to get rid of your hair fall issues. Indeed, it is one of the most common hair problems, and you are not alone.
Thus, since you know about the common problems of hair, you have to be careful about your hair care!