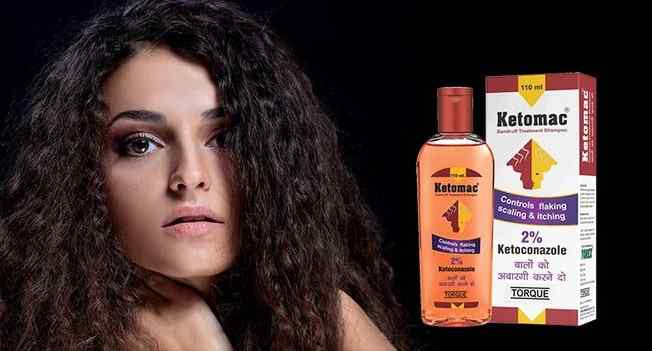 You are gorgeous, and you have to accept it. If your hair doesn't look great, it is your mistake and not that of your hair. Yes, your hair is beautiful, and you have to try to preserve its beauty. If you are not taking care of your hair strands, even the most gorgeous and smooth hair will look ugly and filthy. Unfortunately, hair care is an ongoing fight and struggle for most people. It is a continuous battle waged from taming your frizz to treating dry hair. But these problems can quickly be resolved if you put only a little effort. Go through this blog to learn more about smooth hair tips.
It is time that you gather some smooth hair tips and make efforts to bring smoothness to your hair. Remember that haircare doesn't essentially have to burn a hole in your pockets. You can easily attain smooth and frizz-free hair with little care and patience. You will no longer have to go to those expensive salons once you have some quick, effective, and safe home remedies at your fingertips. Yes, you heard it right. You can treat your hair amazingly and affordably with the proper treatment in hand. Don't forget that the outer layer of the hair keeps it smooth and lustrous. Any harm done to the outer layer will make the hair look dry and dull. The point is that instead of purchasing an endless amount of luxurious products for your hair, you would instead follow these steps to get smooth, beautiful, and soft hair right from the comfort of home. Have a look at some tips to have smooth hair below:
Hot Oil Treatment 
Right from the very beginning, you have been reminded time, and again that hot oil therapy is excellent for your hair. Natural oils, like coconut, almond, castor, and olive oil, add shine to the hair and reinstate moisture to dry and brittle hair. The point is that this hot oil treatment is an age-old method that will help you nurture your hair, endorse its healthy growth, repair split ends, evade hair breakage, and avert any further damage to the hair. The most common and fantastic fix used by people is coconut oil. It possesses vitamins and essential fatty acids that help nourish the scalp and remove sebum gathered from the hair follicles. This leave-in treatment will undoubtedly work wonders for your hair since coconut oil works through deep conditioning. Although, you can also try switching things up with various types of oils, whichever suits you the most. Once you massage your hair with hot oil properly, you get the best experience. You can gently massage the head from the roots up in circular motions and work via the entire length of hair. Make sure that you leave the hair like this for a few hours, and it would be even better if you left them overnight. Wash them afterwards and experience the smoothness!
Use Aloe Vera
Aloe Vera contains enzymes that help repair the damaged skin cells on your scalp. It works as an excellent conditioner, making your hair much smoother than before. Aloe Vera is made up of keratin, which is the kind of protein your hair is made up of. It helps stimulate hair growth, immensely reduces dandruff, and gives you smooth hair.
You need to start by slicing aloe Vera leaf and extracting nearly two to three tablespoons of Aloe Vera gel. Then, keep the contents in a bowl and add some water. Next, stir the blend well. Apply this blend evenly onto your hair. You can always leave it on overnight and rinse your hair with cold water in the morning. It would be good to repeat this procedure three to four times a week for more productive results.
Use Eggs 
Eggs are an excellent cure for dry and lifeless hair. These provide your hair with all the nourishment it demands since they have an abundance of proteins. They are also packed with vitamins A, D, and E; these are the vitamins responsible for maintaining and refining your hair's shine and texture. Moreover, the egg yolk is high in fat, resulting in softer hair. It even contains certain fatty acids that help repair damaged hair by catering to essential moisture. If you follow this treatment regularly, the hair mask must help strengthen your hair significantly.
You can prepare the hair mask using eggs:
Begin with an egg and about 1-2 tablespoons of olive oil and honey.

Whisk the ingredients together in a container till you get a smooth blend.

Cover the scalp with it and work through the entire length of the hair.

Allow this paste to sit on for about twenty to twenty-five minutes. You can always put on a showerhead cap when you wait so that the blend doesn't stain anything.
It is one of the best ways to have smooth hair. Later on, rinse your hair with cold water by using a sulfate-free shampoo or a great shampoo like Ketomac Shampoo. You can follow it up with a good conditioner as well. It can do wonders if you repeat this procedure as frequently as possible in the week.
Avocado
This delicious fruit makes for a mean salad ingredient and is also effective in helping get smoother hair. Avocado deeply feeds your hair and helps restore life to the harmed regions. The mono-saturated fat in this fruit is why avocado makes for a brilliant hair mask ingredient. Begin with mashing one ripe avocado and add a banana (rather sliced) to it. Then, add a tablespoon of almond oil and stir this blend well. Once the mixture is there for you to use, apply it to your hair correctly and keep it for a couple of hours or even overnight. In the morning, give yourself a good head bath, and it will work miracles for you.
Thus, since you have all the tips to get smooth hair, you must start immediately. After all, you are just a few steps away from your smooth hair!