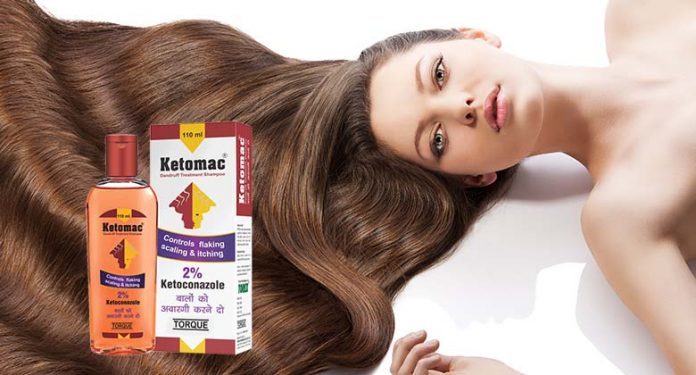 What do you do to keep your hair fit and fabulous? Do you take any precautions? What exactly do you do to ensure that your dry hair is moisturized? Come on; you cannot take a chance with your hair. If they are dry, you must know how to moisturize dry hair.
You must be thinking about how to moisturize dry hair. Whether your hair is long or short, straight or curly, every woman dreams of having a moist and healthy mane. But unfortunately, some of you might have dry hair, or even if you have moisturized hair, the regular dust, pollution, and filth make your hair dry and grimy. Well, there is a myriad of things that you can do to ensure that your hair is moisturized.
Let your kitchen step in for a rescue. 
When you are tackling dryness, a great place, to begin with is to raid your kitchen for some cost-effective and even natural hair care ingredients. Using ingredients from your kitchen is convenient, but it also gives you solutions and treatments that are good yet without any chemicals. Your hair might take up some extra time to get moisturized, but your hair will thank you for sure later on. Have a look at some of the treatments below:
Egg Yolk and Water blend
Egg yolk is a beautiful dry hair remedy. It conditions your hair shafts and keeps them moisturized. For this procedure, You Will require:
– 2 egg yolks
Quick method 
– Take two eggs and separate the yolk from the whites.
– Use three tablespoons of water and beat until the blend is somewhat fluffy.
– Apply it all over your hair and wait for thirty minutes before washing.
– Make use of cool water to wash your hair. It keeps the egg from "cooking" and keeps the smell.
You'll be astonished at the instant shine and charm in your hair.
Homemade heated Oil Treatment
Heated oil treatments are the most straightforward and most productive remedies for dry hair. The most delicate part about an oil treatment is that you can make custom mixtures to suit your hair type. For this treatment, all you need is:
2 tbsp. Coconut Oil

 2 tbsp. Olive Oil

 2 tbsp. Almond Oil

 2 tbsp. Jojoba Oil
Quick method 
Blend all the oils in a medium-sized pot and heat it.
Don't overheat, as it can end up damaging the scalp. Make sure it's lukewarm, not too hot.
Massage hair with the oil mixture and wrap it up in a towel.
Unwrap your hair after thirty minutes and wash with a mild shampoo.
Once you use this treatment once a week will give you shinier, moisturized, softer, and healthier tresses. It would play a role in dry hair moisturizing.
Honey and Vegetable Oil Hair Mask
It is a pack that nourishes your hair while conditioning it.
You Will Need
– Two tbsp. Honey
– Two tbsp. Vegetable Oil
Method
– Blend two tablespoons of honey with two tablespoons of vegetable oil to make a gluey paste.
– Apply this blend to your hair as you would a mask and wrap it with a plastic shower cap.
– In 15 minutes, take off the cap and shampoo.
The moisturizing content of honey will give you soft and amazingly smooth tresses.
Egg, Honey, and Yogurt Hair Mask
Egg yolk is rich in proteins and fats, and it is also naturally moisturizing, while the white possesses the bacteria-eating enzymes that eradicate unwanted oils. It moisturizes your dry and brittle hair. The protein content found in yoghurt will strengthen your hair strands from roots and add additional shine, too, without eradicating its natural moisture. You will moisturize dry hair once you do this.
You Will Need
– 1 tbsp. Honey
– 2 tbsp. Yoghurt
– 2 Eggs
Quick Method
– Beat two raw eggs in a medium-sized container.
– Add one tablespoon of honey and two tablespoons of yoghurt. Blend until you get a creamy and smooth paste.
– Apply the mixture to your hair and leave it on for a minimum of twenty minutes.
– Wash your hair with cool water.
This hair mask will leave your hair feeling conditioned without making it sticky. It is an ideal treatment for combination hair (oily at roots, dry at tips.)
Rice Milk and Honey Hair Wash
Indeed, everyone has these ingredients at home, right? You check your kitchen and will find them therein. In case your hair is dull and dry, this is the mask that will restore shine and nourish your hair. Don't forget that honey is an excellent natural emollient that lids moisture in your hair shafts.
You Will Need
– A cup of Rice Milk
– Two tsp. Honey
Method
– Take a cup of rice milk and then add two teaspoons of honey.
– In a bowl, blend the ingredients until it is consistent.
– Spread the mixture over the hair and permit it to sit for ten to fifteen minutes.
– Finally, rinse off.
This is a brilliant way to get lustrous hair in minutes. You will also admire the smell of your hair once it's dry.
Avocado And Banana Hair pack 
When you talk about sealing moisture in your hair, the efficiency of avocado could never be ignored. Bananas can enhance the elasticity of your hair shafts and make them stronger and softer.
You Will Need
– A ripe Banana
– A ripe Avocado
Method
– Mash banana and avocado together until the mixture is free of any lumps.
– Apply this blend to your hair and allow it to sit for at least thirty minutes.
– Wash off with cool or lukewarm water.
These ingredients possess natural oils that condition the hair while nourishing the scalp and hair.
Conclusion 
Thus, once you have tried these home kitchen procedures for your hair, you will get your dry hair to moisturize!