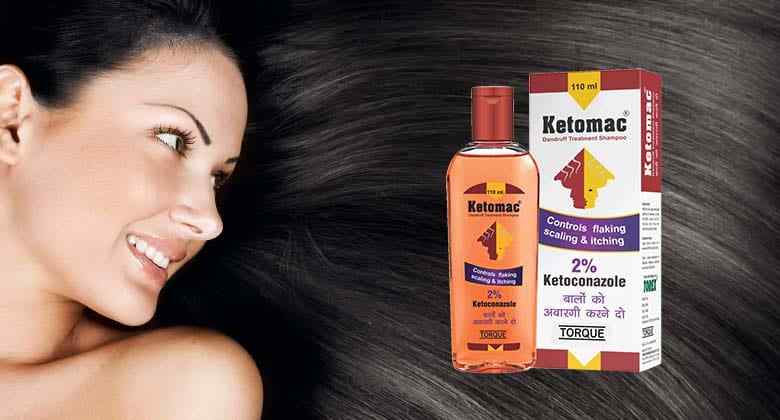 The monsoon season brings with it much greenery and freshness. But for many, it is the season for numerous hair problems. Hair loss, itchy scalp, hair dullness, and frizziness are some of the hair woes many faces.
The rainy season brings both relief and risks of hair and skin infection. Because of more humidity, the hair and scalp attract more dirt and pollutants, rendering the hair dirty and leading to much hair loss and other hair-related problems.
While you can't do much about the weather, you can follow specific tips to promote the health of your hair.
Ensure Hair Is Dry
While you may get tempted to wet your head in a drizzle, note that rainwater is acidic and dirty, terrible for your hair. Try to keep your hair dry unless you are caught in a torrential downpour. For this, keep yourself ready with an umbrella and raincoat, which will keep you dry and clean.
It is tough to air dry your hair in the monsoon weather because of the humidity. You can use a hairdryer or dry gently with a towel.
Regular Shampooing
Though many consider regular shampooing harmful for hair, it is the opposite of the rainy season. Do regular shampooing almost every other day to free your hair from dirt, grime, and microbial infections. Since you are often shampooing, it is good to use a mild shampoo like baby shampoo to keep your scalp and hair clean.
If you wish to remove residue left by rainwater on your hair, use a mild, deep cleansing shampoo. It is easy to get undernourished, frizzy hair during monsoon. Hence, it goes a long way to nourish your tresses and prevent bacterial or fungal infections. The technique is to shampoo always from root to tip.
Oil Massage
A good oil massage is good for your hair in the monsoon season, and it naturally boosts moisture in your hair, revitalises dry strands, and offers deep conditioning. A good oil massage for your scalp is one of the benefits of a hair spa. But take care not to overdo it, or you will find yourself over-shampooing simply to get rid of the oil, which will damage your hair.
Do Not Tie Your Hair
By tying up your hair in the rainy season, you are inviting rainwater to hibernate in the hair, which will make it limp and frizzy. If you wish to tie up the hair, go in for loose ponytails and simple buns.
Routine to Clean Your Hair
Since the rainy season adds more dirt and dust to your scalp, the first thing to do is clean your hair regularly. If you get caught in a rainstorm or heavy downpour, wash your hair as soon as you reach home. The reason is that rainwater has acidic content that causes hair related problems like hair fall, dandruff, brittle hair, itchy scalp, and damage to the scalp and hair.
Wash hair with mild or homemade shampoo to avoid chemicals. Instead of using a chemical-based conditioner, you can do a vinegar rinse. This also helps to keep hair healthy and smooth. Always take care of the condition after shampooing, as humidity can make hair brittle and frizzy. You can even massage your hair before washing with oils like coconut oil, olive oil, or almond oil. Hot oil massage removes flaking and itching of the scalp while nourishing it. It is good to do a hot oil massage and leave the oil overnight.
Cover Up Your Hair
Loose hair can attract dirt and dust easily. Keep hair covered with an umbrella, cap, or scarf. Rainwater can weaken the hair shaft, causing more hair to fall because air pollutants are mixed with the water. These chemicals may cause dandruff and an itchy scalp. You can use the shampoo Ketomac to treat dandruff.
Avoid Hair Styling Products
Avoid hair styling products like creams and serums in the rainy season as they attract dirt and grime from the atmosphere. Instead of complicated hairstyles, go in for simple ones like ponytails and buns. Hairstyles that pull the hair tightly will damage it by weakening the shaft and causing hair to fall.
Hair Mask Treatment
A homemade hair mask will strengthen and nourish hair. It will reduce hair fall, add volume to hair, and make it manageable. It will work from the hair roots. You can try the following natural hair masks:
Mayo mask: This protein-rich mask nourishes your complete hair length. It makes hair shiny, soft, and strong.

Aloe Vera masks: This mask has a medicinal value that can cure scalp infection and itchiness and leaves your hair healthy and shiny.

Mixed oil mask: This mask contains several oils like almond oil, Vitamin E, and Olive oil. It nourishes the scalp, hair roots, and hair shaft, making the hair strong and lustrous.

Apple cider vinegar mask: Vinegar has acidic properties that clean away your scalp's excess oils, pollutants, and chemical residue. You can add water and lemon juice to this mask and rub the mix on your scalp. Keep for 30 minutes and rinse hair with cold water.

Beer or cold tea mask: Both are good conditioners, and they give an extra shine and bounce to your hair.

Mango-mint mask: Apply a mask made of mint paste and mango pulp on your scalp. Massage gently all through your hair length and leave for 15 to 20 minutes. Hair will become shiny and smooth.

Honey-banana mask: Make a mask with three mashed bananas and honey. This mask nourishes and hydrates the hair and leaves hair shiny and lustrous.

Mint mask: It is suitable for oily hair. Apply on the scalp for 20 minutes. Rinse with cold water. It both nourishes hair and removes excess oil.
Some Other Tips:
Eat a nutritious diet that can help prevent any illness.

Drink lots of water.

Avoid sharing combs.

Use a wide-toothed comb to comb wet hair.

Avoid styling wet hair.

Do hot oil massage at least once a week.

Go in for short hairstyles.

Avoid going out in the rain.

Use Ketomac shampoo to 

cure dandruff permanently

.
If any severe hair problems persist even after taking care of your hair, consult a medical professional like a trichologist as soon as possible.