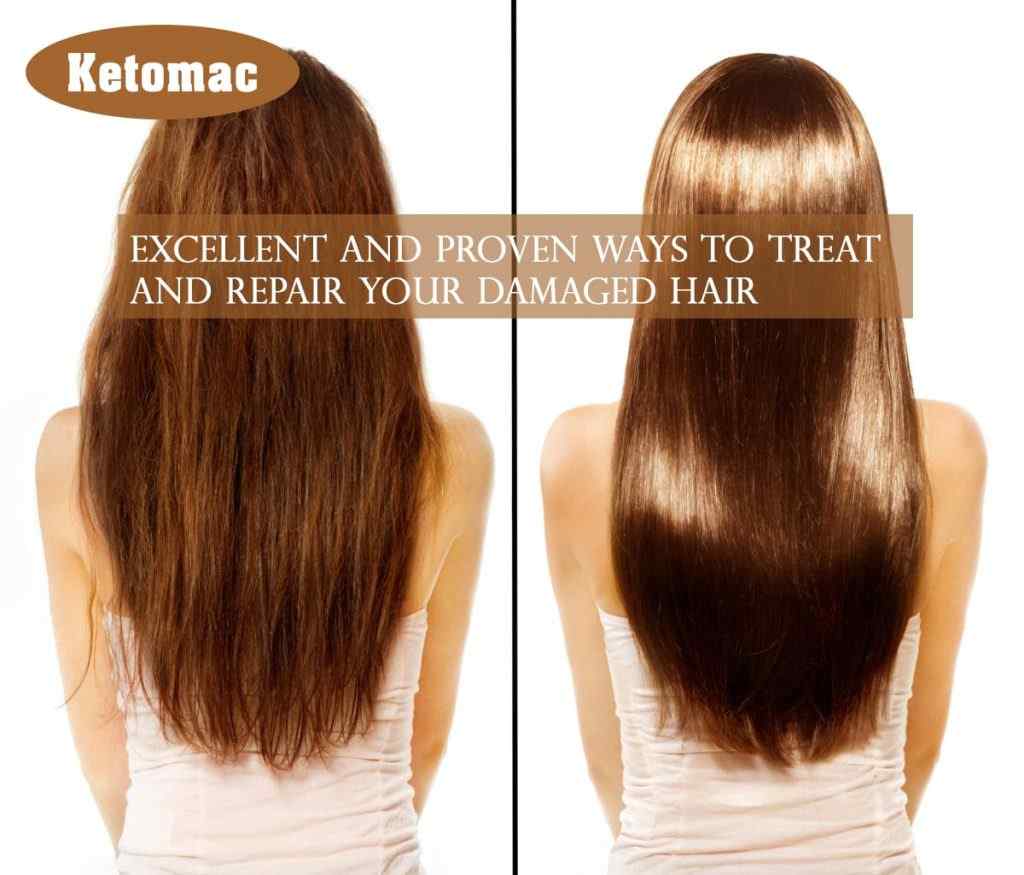 Our hair is prone to damage because of our lifestyle and poor eating habits. Hectic schedules and professional commitments lead to stressful lives that impact your hair. A lack of nutrients, vitamins, and proteins also affects your hair. Also, using harmful chemicals, strong shampoos, lack of conditioning, and hairstyling using flat iron or curls also damage your hair. You might be looking for tips to repair damaged hair to avoid these situations.
The type of shampoo you use also impacts the health of your hair. If you have a scalp infection or dandruff, it will lead to hair fall. One of the best ways to handle that is using the best shampoo to stop dandruff.
Here's a list of the tips that can help in treating damaged hair:
Identifying early and repairing damaged hair
If you have noticed signs of damaged hair, it's time you should start taking action for treating damaged locks. With the proper hair care regimen, you can nourish your hair and make them healthier. It is essential to address the damage immediately, as once it spreads, you might have to chop off your long tresses.
This is one of the suggestions given by most hairstylists when they spot damaged hair. If the ends of your hair become rough, it is mandatory to get a trim to get rid of the damaged hair and revive the condition of your hair. You don't need to sacrifice the length of your hair; you can get the damaged hair trimmed in layers.
Avoid using styling tools

.
Styling products such as flat iron, blow dryers, and curlers do more harm than good to your hair.
They offer a good hairstyle for a few hours, but the damage remains for a longer duration. Heat is not suitable for your hair in any way. Always allow your hair to dry naturally and opt for hairstyles that don't need heating tools.
Chemicals are the worst enemy of your hair in any form. It is a bad idea to bleach, dye, or perms your damaged hair as it will also make them worse and spoil them to a point where repairing them will be almost impossible. Instead of chemical treatments, go for deep conditioning and restorative treatments.
Use sulfate-free shampoo and conditioner

.
It is always recommended to go for natural shampoos or sulfate-free ones. The harsh chemicals damage your hair when used for long. You can use Ketomac shampoo as it is one of the best shampoos formulated for promoting hair growth and shine. Use can use the shampoo every alternate day without the fear of damage.
Repair damaged hair with oils
It is highly recommended to oil your hair naturally. It is better to gently apply slightly warm oil to the roots and massage for increasing blood circulation and promoting hair growth. Olive oil and coconut oil are considered the best for repairing your hair.
Apart from these tips, you can also use various hair masks made of natural ingredients to repair your precious locks. If you have been suffering from hair fall for a long time, it is better to switch to Ketomac shampoo for hair loss as it is proven to help reduce hair fall.